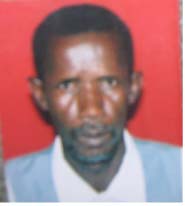 Marsden Highworth Nursery School in Tallinding Farokono recently distributed mosquito treated bed nets to the people of Tallinding.
The donation was made possible thanks to the efforts of friends, partners and residents of the town of Highworth in the UK.
Mr Lamin Jammeh, headmaster of Marsden Highworth Nursery School, in receiving the mosquito nets, thanked Mrs Gallimore and the people of Highworth in the UK for the gesture.
He said that since the link was established between them, his school has benefited a lot from the schools and residents of Highworth.
The school has also benefited from a water pump, which was provided by their partners, he noted, saying that the donated items "will go a long way in helping the recipients, especially during the raining season".
Gallimore, who is the brain behind the donation, thanked the pupils of Marsden Highworth Nursery School as well as their parents and teachers for their wonderful hospitality.
She said the link between the two schools would go from strength to strength.
Madam Gallimore also emphasised that the mosquito nets will be of great help to the recipients.
She added: "Our aim is to provide quality education for everyone in the school by also providing them with basic materials for their effective participation in class."
Malick John, who spoke on behalf of the parents, thanked Madam Gallimore for the wonderful gesture, saying as parents they were very happy over the donation of the nets.
Malick John further thanked the people of Highworth in the UK for their "love and wonderful efforts".
Read Other Articles In Article (Archive)