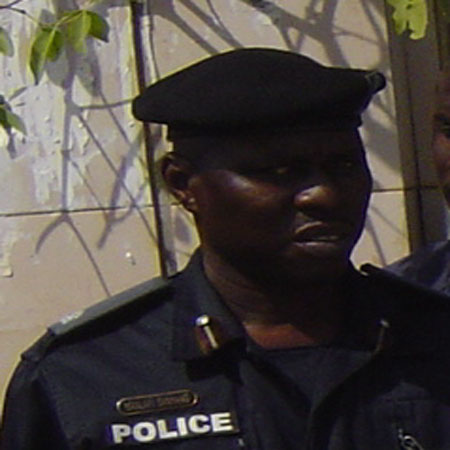 Senior Magistrate Kayode of the Banjul Magistrates Court on Thursday set the date for the judgement on the criminal case brought by the state against the former Government Vehicles Controller at State House, ex-Superintendent Manlafi Sanyang.
Mr Sanyang is being tried on the charges of abuse of office and stealing. He was alleged to have in abuse of his office sold the vehicle registered BJL 4591A, being the property of government, without authorisation and to have also stolen the sum of D75,000.00, being the proceeds realised from the sale of the said vehicle.
In his address to the court the state counsel, Buba Bojang, submitted that the accused person was a police officer posted at State House as Government Vehicles Controller. He added that the accused is not affiliated to any political party and therefore cannot employ anybody nor pay salary. He argued that the issue is not whether the vehicle in question is BJL 4591B or BJL4591A but rather the issue is the ownership of the vehicle in question. He pointed out that the defence did not call any witness from Youth Development Enterprise to disprove government ownership of the vehicle in issue.
State Counsel Bojang inferred that the prosecution has proven their case against the accused beyond all reasonable doubt.
In response, defence counsel Lamin Camara submitted that it is the duty of the prosecution to prove their case beyond all reasonable doubt. He said the prosecution had woefully failed to prove their case against the accused person. Lawyer Camara added that there were inconsistencies in the evidence given by the prosecution witnesses with regard to the ownership of the vehicle, adding that there was no proof or papers from the prosecution that BJL 4591A is a government property. He said there was no charge before the court that BJL 4591B was stolen, noting that from 2001 the vehicle BJL 4591B was the property of Youth Development Enterprise. He recollected that PW1 told the court that he had bought the vehicle BJL 4591B from the accused.
Further submitting, Defence Counsel Camara stated that the vehicle in issue was the subject of investigation in 2003 and that therefore what was not a crime in 2003 could not in the same subject matter be a crime in 2008. He said the prosecution's evidence fell short of proving their case against the accused person and urged the court to acquit and discharge the accused.
The case was at that point adjourned to 12

th

August for judgement.
Read Other Articles In Article (Archive)