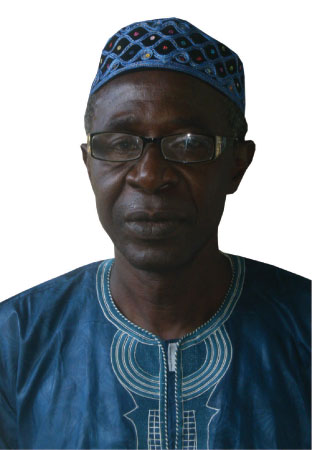 If comments by the majority leader and member for Serrekunda East, Hon. Fabakary Tombong Jatta, are anything to go by, then the reactions of the country opposition to the recent execution of nine death row inmates has in no way gone down well with him.
At Wednesday's sitting of the National Assembly in Banjul, Hon. Jatta slammed the country's "key opposition elements" for laying blame on President Yahya Jammeh over the executions, describing such moves as unjust, unfair, seeking cheap popularity and political naivety.
"I read the papers, listened to comments and observations made by mainly key opposition elements; fine they can comment, but laying blame on the President of the Republic in my honest opinion is unjust, unfair, cheap popularity and political naivety," the majority leader said in his contribution to the motion on the adjournment debate.
In his opinion, it is sometimes disturbing "that in The Gambia some elements of the opposition would capitalize on issues that deal with human survival, and want to make political game out of it simply."
While commending President Jammeh for suspending the executions, Hon. Jatta said the President's move goes to indicate that he (President Jammeh) is receptive and listens to people.
"The 1997 Constitution provides for the death penalty. The courts have been sentencing people to death; so each and every Gambian was aware that by virtue of the provisions of the death penalty in our statue books, there must be death penalty," he stated.
"No Gambian to my knowledge has raised eyebrows over it; Gambians have talked about lots of issues, proposed lots of amendments either in the Constitution or elsewhere, but we have not heard any single Gambian say or talk to Gambians or to appeal to the National Assembly to look at the death penalty," he added.
Noting that since 1997 to date, a lot of people have been condemned to death, the majority leader said the President of the Republic has the mandate to execute those sentences.
"We also empowered him to look at it and gave him the powers to have the clemency to be able to pardon through the same Constitution, which went through a referendum endorsed by the Gambian people and was ratified by this parliament," he added.
Read Other Articles In Article (Archive)