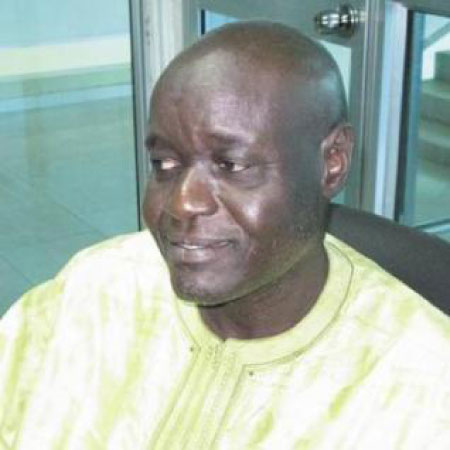 Mahatma Gandhi University based in India will from now on start operations in The Gambia, after the successful launching of the university at a ceremony held at the university campus along Kairaba Avenue.
The university, which is being overseen by Sahel Global Education Network has partnerships with many universities across the world, and was recently granted license by the government of The Gambia to operate in the country.
Among others, the university is expected to offer online university education to students at different levels.
With a campus in Ghana, the Mahatma Gandhi University has chosen The Gambia to serve as headquarters for the sub-region, representing five different countries namely, Senegal, Liberia, Sierra Leone, Guinea Bissau and Guinea Conakry.
Speaking at the launching ceremony, which was attended by teachers from the West African International School (WAIS), class of 2013, and staff of Mahatma Gandhi University, Abdoulie Baks Touray, President of Mahatma Gandhi University (Africa) said they take great pride that their students continue to excel and contribute to national development.
''We live in a global village, and have a duty to inculcate knowledge in children to excel and be responsible citizens,'' Touray said, adding that education is the key to success, prosperity and to a moral and virtual living.
According to him, the pride of any parent depends on the success of their kids, noting that at Mahatma Gandhi University, they are very personate about the success of their students.
Touray revealed that the fees at Mahatma Gandhi University are cheaper than fees paid in some private senior secondary schools in The Gambia.
He disclosed that registration is $100 while the fee per semester for a Bachelors degree is $500, and $900 for a Masters degree per semester.
The required qualification for enrolment, Touray explained, is five O'Level credits including English and Mathematics, adding that they offer a wide range of courses from Computer Engineering, to Journalism and Media, among others.
"It is not the university that makes the students but the students that make the university", he said, adding further that if one acquires his first degree at Mahatma Gandhi University, they can assist you to go further in one of the partner universities around the world.
"In life you must have skills. The mind is a terrible thing to waste," he stated.
"There is no human being that has more than 24hours a day, but it depends on how you use it and the best investment you can make in yourself is knowledge and education,'' Touray stated.
He added that at Mahatma Gandhi University, they give out certificates that are recognised globally.
Mrs. Juka F. Jabang, Executive Director, West African Education Foundation, described today's youth as lucky, saying the opportunities available for them now was not there 15 years ago.
''You can now work and acquire a degree at the same time, all because opportunities are many in today's generation,'' she said, while calling on the youths to make best use of opportunities available for them.
"We are willing to guide and support you to achieve your dreams," she stated.
Mrs. Ellen D. Kandiero, Principal West African International School said this was an opportunity for the 2013 class of the West African International School.
Mariyann Jabang gave a presentation on the guidance counselling test. 
Read Other Articles In Article (Archive)