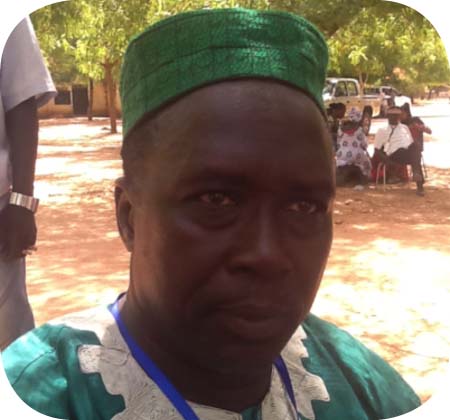 The Governor of Lower River Region, Salifu Puye, has said promoting child rights is part of Government stance in protecting children in the country, and would always be deeply valued and appreciated.
Governor Puye was speaking at the opening of a five-day oneminutesjr workshop on child right and protection, held recently at Mansakonko village in the Lower River Region.
He said the Government of The Gambia under the leadership of President Yahya Jammeh did sign and ratify without any reservations, the African Charter on the rights and welfare of the child in September 2000.
"We also signed and ratified the ILO convention 138 and 182, as well as other protocols and covenant on children. This by extension goes to show the strong commitment the government has for the cause and welfare of its young citizenry," said Governor Puye.
He said the right to effective child participation is essential ingredients of any society and as such they are vital to the realization of all human rights, which the former UN Secretary General, Kofi Annan, had affirmed as the very heart of the UN's mission.
He said the President's efforts in promoting child rights and child participation is really commendable and every Gambian or non-Gambian living in this country should follow his footsteps.
Therefore, he added, as governor he would like to commend UNICEF, Young People in the Media (YPM), and the Department of Information Services (DOIS) for coming up with such an initiative.
Governor Puye added that the oneminuteJr workshop, which has been hosted in many parts of the globe, targets the young between the ages of 12 and 20 to get them trained on filming and editing.
These young people, he noted, would further use the skills to produce videos of 60 seconds on different issues affecting them directly and indirectly.
He said the oneminutejr workshop is the first of its kind in the country after the participation of Abdou Kendo Jatta as the Gambian child delegate to the 5th World summit on media for children and UNICEF oneminutejr workshop held in Johannesburg, South Africa, in 2007.
He said that since his return he had been working tirelessly with young people in the media to ensure The Gambia host "this important event".
Governor Puye said it was cause for rejoice that everyday children are exercising their right to participate and to speak freely in every region of the world.
He also said it is unique that the younger generation has the power to change the world not just for children but with them, so together "let's build a better future for every child."
Read Other Articles In Article (Archive)