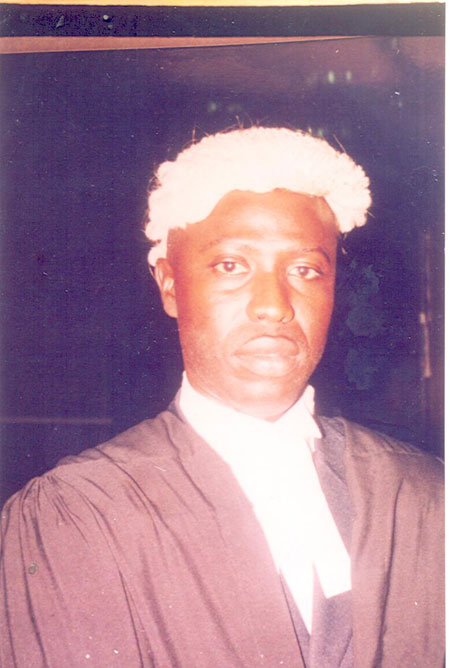 Former Magistrate and human rights advocate, Lawyer Assan Martin, has again raised concern over what he said is the continuing remand in state custody of acquitted and discharged persons.
Martin, who was speaking in an interview with our reporter yesterday, lamented that innocent people are still remanded at the Mile 2 state central prisons, citing a case where a court tried, acquitted and discharged an accused persons only for him to be remanded again.
"This is no justice because when a court frees someone, he or she should not be remanded under any circumstances," he added.
According to the human rights lawyer, there exist cases involving one Alpha Jallow and one Sira Gomez, who were both acquitted and discharged over six months ago, but they still languish in prison, because of an 'unnecessary' application by prosecutors on the grounds that they will file an appeal.
"Innocent people are been punished through illegal detention, which totally violates their human rights and no compensation for their liberty which was seize at the prison," Martin added.
He warned state prosecutors to refrain from urging the courts to remand acquitted and discharged persons pending an appeal noting that, in most cases, people end up languishing in jail for no just reason.
"I still have clients acquitted and discharged, but they are still remanded, and when I filed a motion for their release, I was told that the records of proceeding may not be available because of administrative problems," he said.
He added: "How long will it take for such lapses in our justice system to stop. These are very sad cases in our justice system."
Lawyer Martin also decried the case of one Abdourahman Bah, a Senegalese national, who is in detention for 14 years now without trial, Martin said, describing this as "unjustifiable" and "unconstitutional".
"Such a case is outrageous and shocking as one cannot imagine how the fate of this man can be ignored for over 14 years, now in jail without charge or being brought before a court," he said.
The human rights lawyer called on the legal authorities to intervene, and release the man since, according to him, nothing can justify his continuing detention.
Read Other Articles In Article (Archive)