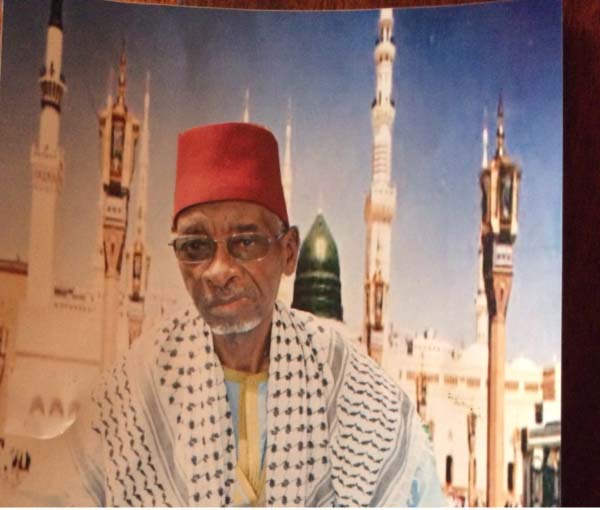 The sudden demise of the Imam Ratib of the Central Mosque of Latrikunda German, Imam Muhammad Lamin Drammeh, came as shocking news to the community.
Imam Drammeh died at the Medical Research Council, MRC, on Tuesday following sickness and was laid to rest on the same day at night at the Latrikunda German cemetery.
The late imam was the chairman of the Kanifing Municipality's Imams' Council.
The majority of the imams, including the Imam Ratib of Banjul, considered him as the most senior imam in The Gambia in terms of service and age.
His demise is regarded by the community as a loss to the whole nation, considering his truthfulness and leadership qualities.
The late Imam Drammeh was said to be among the longest-serving imams in the Greater Banjul Area, with 43 years as imam ratib of the Latrikunda German Mosque.
He took the mantle of imamship from his father (who passed away in 1968), at the age of 40, and died at the age of 83.
He was replaced by his son, Alhaji Bassirou Drammeh, who was proposed and agreed to by Muslims in the community.
The community of Latrikunda German and satellite settlements regarded him not only as a father, but also a mentor, peace-builder, as a pious and down-to-earth person with solid quality leadership, among them a commitment to truthfulness.
His truthfulness and unique qualities could have been attributed to his upbringing, said his son, who believes his father had contributed immensely to bringing youths to Islam.
He also shaped the lives of many family members using his wealth, and settled disputes within the neighbourhood.
The late Imam Drammeh was also a successful businessman, who succeeded his father, who upon his return from Mecca felt sick and died in 1968.
Sharing memories of his father, his son, Imam Bassirou Drammeh, said he regarded his father as a friend and a role model.
"He was a good father, a kind father, a father who was determined to bring up his children with discipline and to be Muslims.
"He respected everyone in the neighbourhood, lived with belief in speaking the truth and died with the truth."
"Apart from the fact that he is my dad, he was one of the kindest people I have ever seen in my life. He was my mentor, a friend, teacher and he was my role model and everyone respected him," he added.
Everyone respected and loved the late imam for his morals and behavior, as well as for being pious and truthful, according to his successor.
Read Other Articles In Article (Archive)