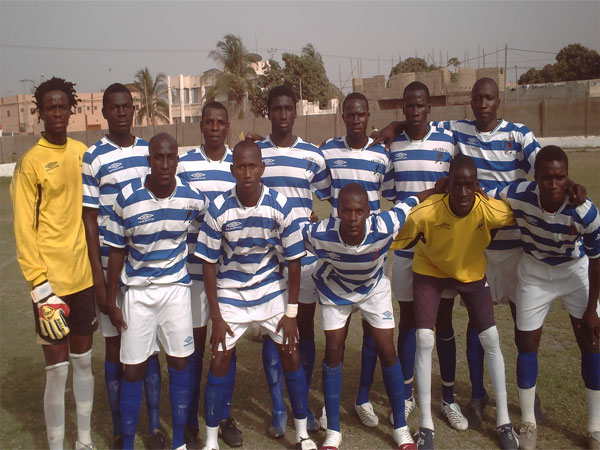 As the final matches of the GFA First Division league reach their climax, more interesting and important matches are unfolding with each match becoming more crucial to the top flight teams vying for the championship with only five games to go.
The league leaders Wallidan, were held back from their chase on Monday in a goaless draw with GPA reducing the lead to a narrow margin of one point between them and the Academy Boys of Samger and three points with Hawks FC.
With seventeen matches played and five more to go for each team, defeat will be the number one enemy for the league challengers. 
Wallidan must win all their remaining matches against Real de Banjul and Interior to make it. If not a defeat or a draw will give chance to Samger or Hawks therefore making the table more cumbersome. Real also needs to win all their remaining games with goals and pray for  both teams to lose if they want to defend the title.
But the main topic is will GPA, Bakau United, stay at the first division league? It will be a big blow and disappointment for a team like GPA to be relegated to the second division with the type and quality players they have in the team. Are the players willing to play? Are the technical staff united? We all know that Bakau United escaped relegation last season and if they are relegated this time around it would not be a surprise to many fans as their performances were not impressive this season. With only five games to go GPA must win both to avoid relegation or win one and draw one if they want to see the team play first division football next season. They are only one point  ahead of Bakau United. The technical staff need to work with the team for the five forthcoming games to avoid defeat.
Week Eighteen fixtures  
Fri 13/06/08 -     Interior     Vs Africell S/Matty - S/k East
Fri 13/0/08 -       Gamtel     Vs Steve Biko -S/k West
Sun 15/06/08 -   Sea View  Vs Samger - S/k East
Sun 15/06/08 -   GPA          Vs Hawks - S/K West
Mon 16/06/08 -   A/Forces   Vs B/United - S/k  East
Mon 16/06/08 -   Wallidan   Vs Real - S/West
Standings  of the First Division League
            Team                 Points
            Wallidan                 31 points
            Samger                   29 points
            Hawks                      28 points
             Real                        25 points
             Steve Biko              21 points
            Saitmatty                  20 points
            Armed Forces           20 point
            Gamtel                      20 points -3
            Sea View                  19 points
            GPA                          16 points
            Bakau United            15 points
            Interio                       13 points
Read Other Articles In Article (Archive)