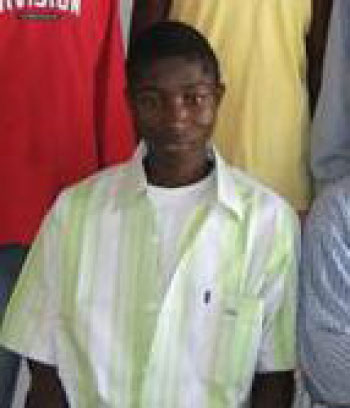 The organizers of the recently concluded National Youth Conference and Festival, Nayconf, recently awarded one Lamin Kanteh, a young Gambian with the young entrepreneur award.
In a press conference held at his office in Wellingara, Lamin Kanteh, manager and CEO of Memoir Group, thanked the NOC for the award.
Born in 1990 in Kombo Wellingara village, West Coast Region, Kanteh attended Sinchu Baliya Lower Basic School and Abuko Upper Basic School before enrolling at Gambia Senior Secondary School.
Kanteh used the press briefing to highlight some of the challenges he underwent during his school days and even after school before he established the business.
"I used to be the best art student and won series of prizes during my school days but thanks to my mentors and relatives who gave me encouragement to further pursue the cause to realize my dreams," he added.
According to him, winning the award is not a surprise to him because he has been at the forefront in supporting and putting in some youths into employment.
"I have trained and graduated about 15 to 20 young Gambians in the field of art and those people are now engaged in meaningful ventures," he added.
He said that as at now he has employed seven young Gambians who are working in his studio and five other apprentices, teaching them everything about artwork.
Kanteh, also a youth volunteer, has worked and supported many youth organizations and networks in the country.
In 2009 the national organizing committee of Nayconf contracted him to print NAYCONF Daily, a newspaper published during the weeklong event, which was successful and as a result this year again he was contracted to do the same job.
He noted that his business was set up without the support of anybody; it is the proceeds from his artwork which he used to set up the business and from there he was struggling to make it happen and "thank God today it is successful".
Kanteh added that he is a member of many youth organizations and has given support to many needy people in society.
He used the opportunity to commend his mentors and supporters during difficult moments, such as Mohamed Bangura and Mr. Macauley (both Sierra Leoneans) and one Ablie Ann for their support during his apprenticeship.
Read Other Articles In Article (Archive)