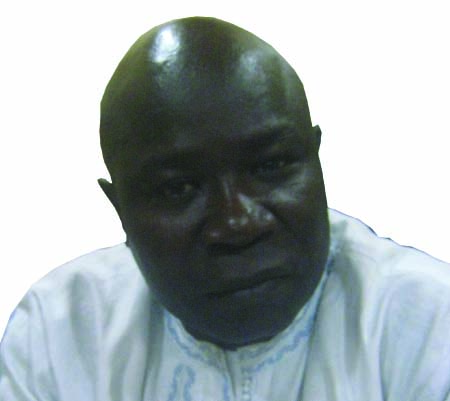 KMC Mayor: Over 19,000 Residents Affected By Flood leaving 3,804 Homeless
By Abdourahman Sallah
Yankuba Colley, Mayor of KMC, has said that over 19,000 residents in his municipality were affected by flood in the past rainy season and 3,804 rendered homeless.
 Mayor Colley made this statement at the launching of the European Commission on Humanitarian Affairs (ECHO) Disaster Risk Reduction (DRR) Project, held on 1 April at the Senegambia Beach Hotel.
The ECHO DRR project is being supported by the EC for the emergency response and preparedness for flood risk management project through Concern Universal, for Kanifing municipality.
According to Mayor Colley, Concern Universal has a clear vision and mission on disaster risk reduction and has manifested and maintained a high spirit of partnership with the National Disaster Management Agency (NDMA).
He added that his municipality is arguably the most flood-prone region in the whole country due to its topography and settlement patterns.
He pointed out that Concern Universal, through the KMC disaster management committee, supported 5,400 victims by providing them with basic building materials, household kits and cash transfers amongst others as relief assistance. "My council will fully participate in meeting the 10% counterpart funding portfolio as specified in the project document," he said.
For her part, Mrs Binta Sey, KMC disaster coordinator, said the strategic objectives of the NDMA is to integrate disaster risk reduction into sustainable development policies, planning and climate change adaptation in realization of implementation of the hyogo framework and the Africa Regional Strategic Plan of Action 2006 to 2015.
She says the ECOWAS policy and disaster risk reduction and the need to implement this at the national level is paramount. "With increasing vulnerability to climate change and the increase in the impact of rainfall patterns, the NDMA redirected its attention to DRR and mitigation intervention," she added.
The UN agencies and the NGO community are important pillars in complementing government's efforts on DRR.
The NDMA is now transitioning from managing crisis to managing risk and has adopted a new strategy which directly involves vulnerable people in planning, implementation and mitigation measures.
Read Other Articles In Article (Archive)