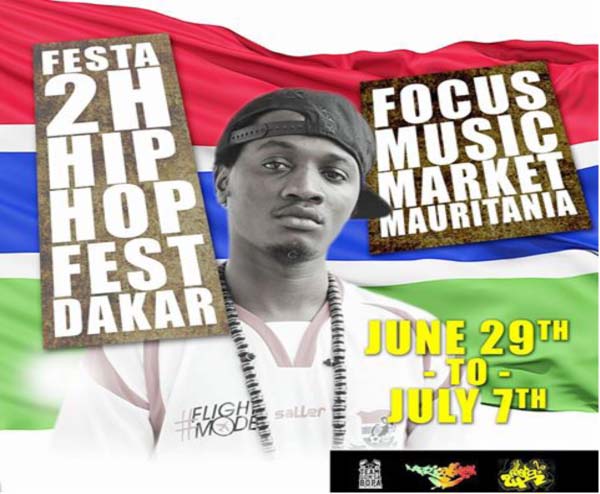 Once great honor I'm happy to announce my participation in one of Africa's greatest Hip Hop festivals, The Festa 2H International Hip Hop Festival in Dakar Senegal for the 5th year in a row rapping Gambia amongst 13 other countries.

From there, I will be going to Mauritania representing Team Gom Sa Bopa as participant in the FOCUS Music Market which is meant to contribute to the promotion of cultural diversity and the development of cultural industries in African countries.
FOCUS (Forum of Southern Urban Cultures) intends to organize structuring artistic and cultural events dedicated to the different actors of urban cultures, promote access to their works by the African public and intercultural exchanges and creative synergies between the different countries while strengthening the professional capacities of the actors and their linking in order to have a significant impact on the establishment of cultural policies that are truly efficient.
Gambian Hip about to be on a another level trust.
For the Gambia ever true!!!
#TeamGomSaBopa
Read Other Articles In Article (Archive)