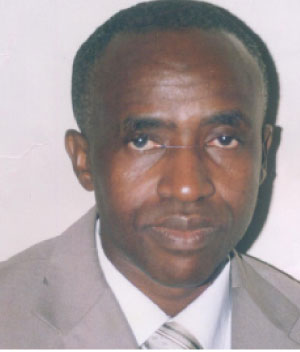 Dozens of journalists drawn from both the print and electronic media were last Wednesday briefed on Food Safety and Quality Act 2011 at the NaNA conference hall in Kanifing.
The press briefing was meant to introduce the Food Safety and Quality Act to the media practitioners.
Organisers of the event were convinced that the media could help create public awareness about the Food Safety and Quality Act.
In his introductory remarks, the director general of Food Safety and Quality Authority of The Gambia (FSQA), Dr Kebba Daffeh, said the authority started operating in July 2013.
Since then, he added, it has been engaged in many activities basically gearing towards establishing the structures of the authority as well as getting the manpower onboard that will be working for the authority.
He said that at the moment, the authority has established a key structure, thus the stakeholders consultative meeting and the scientific committee of the authority were also put in place.
Dr Daffeh said the coming up of the FSQA is a major boost for the country and a step in the right direction as far as food safety is concerned.
He noted that The Gambia is one of the few countries that have adopted this modern approach on food safety.
Dr Daffeh further stated that although the Authority is new yet they have set some priorities among which is the 2013 marketing of groundnut and the sesame season.
The Gambia has been facing some problems with regard to the quality of groundnut, which borders on their concern for food safety and quality.
In her presentation on the occasion, the deputy director general of the Food Safety and Quality Authority, Zainaba Jallow, said the Gambia's FSQA was established through an act of parliament.
According to her, the authority's primary mission is the overall official control of the safety and quality of food including water, beverages and animal feed along the food chain production up to its supply to the final consumers.
Read Other Articles In Article (Archive)