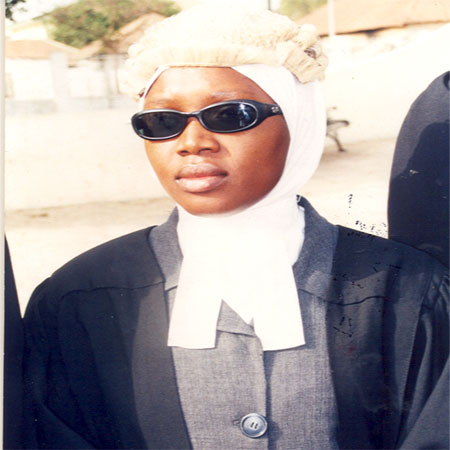 Mrs Marie Saine-Firdaus, Attorney General and Minister for Justice, on Monday told members of the National Assembly that journalist Chief Ebrima Manneh of the Daily Observer, who went missing since 7th July 2006, is not in the custody of the state.
Responding to a question raised by Hon. Momodou Lamin Sanneh, minority leader and member for Kiang West, the Attorney General said the position of the government of The Gambia has been made clear ever since this issue was raised with her office and the office of the Minister for the Interior.
"I have enquired from the Director General of the National Intelligence Agency (NIA), the Inspector General of Police, and the Commissioner of Prisons, and to the best of their knowledge, information and belief, Chief Manneh is not in their custody", she said.
The Media Foundation for West Africa some time last year sued the government of The Gambia at the ECOWAS Court of Justice in Abuja, Nigeria, for the release of Chief Manneh.
According to the Justice Minister, the state can only release a person from custody, if he or she is in fact in the custody of the state.
"As far as my office is concerned, the family members of Chief Manneh and their cohorts, did not take legal action against the government in the High Court in accordance with law and procedure against the alleged unlawful detention of Chief Ebrima Manneh by agents of the State Security Apparatus", Mrs Marie Saine-Firdaus told parliament.
The ECOWAS court, she added, is created by treaty and is subject to application of certain rules and procedures, one of which is the exhaustion of local remedies.
"The government is aggrieved by the decision of the court and has since set the political process in motion to take the matter to the next level and get the decision set aside", she explained.
Read Other Articles In Article (Archive)