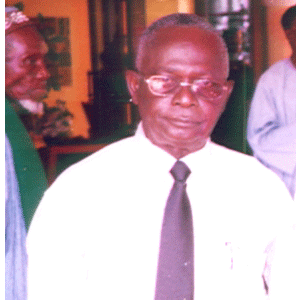 The National Assembly Memberfor the Jangjangbureh Constituency, who is also a member of the National Co-ordinating Committee and the Chairman of the Jangjangbureh sub-committee, Hon. Foday Jibani Manic has thanked President Jammeh, through the Department of State for Tourism and Culture for allowing Jangjangbureh to host the 9th edition of the International Roots Festival from the 2nd to the 3rd of June this year.
Hon. Manka made his statement in an interview with The Point in his hometown recently. According to him, the Roots Homecoming Festival commemorates the forced enslavement and transportation of millions of Africans to the Americas and the Diaspora. He stated that the theme for this year's festival is "Celebrating Unity through Culture" and the objective of the 9th edition of this festival is to celebrate the richness and diversity of The Gambia's culture and to prelude to the establishment of the Diaspora heritage centre at Jufferreh.
He went on to encourage everyone to come and join in the fun at the festival. He said, "As we welcome our friends, admirers, brothers and sisters to this festival it would be heartening for all the Seyfolu, cultural groups in the Central River Region (CRR) and the Upper River Region (URR), to attend the series of socio-cultural activities lined up for the Roots Fiesta".
Hon. Manka further pointed out that a task force committee and, under his committee, there are various sub-committees such as accommodation, catering, fundraising, venue, environmental sanitation and cultural committees that are all responsible for the organisation, mobilisation and co-ordination of the festival.
According to Hon. Manka, on the 2nd of June there will be welcoming of guests at Jangjangbureh ferry terminal followed by a masquerade dance to the governor's office. Then there will be a visit to the heritage sites in Jangjangbureh and finally there will be a cultural night before departing for Jufferreh on the 3rd of June.
He elucidated that the masquerade dance will be in the forms such as of the Kankurang, Jamba Kankuran, Nyifery, Jamba Jabally, Wullen Wulang, and Ritty.
He urged all the people of Jangjangbureh that are living there and elsewhere, and all here in The Gambia to come and support their people as this is going to be the first festival of it's kind.
Read Other Articles In Article (Archive)