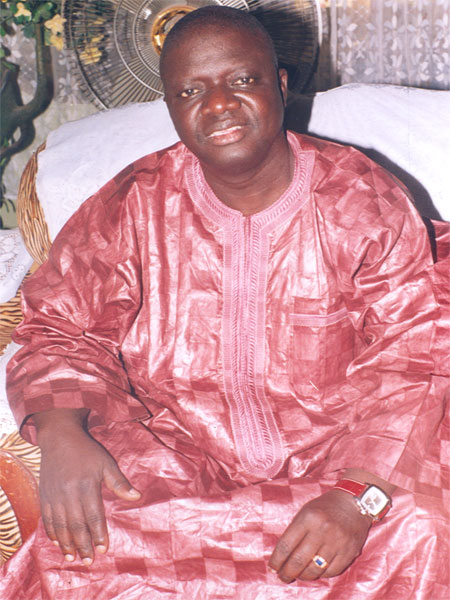 Gambia's famous king of kora Jaliba Kuyateh is preparing to release another new album. The album, with its lyrical power and high production quality, is expected to hit the market as soon as it is released. The new album entitled Haketu Masse (meaning forgiveness), contained eight tracks.
In a brief chat with Point Entertainment on Tuesday at his residence in Brikama, Jaliba says the album will soon be on steam, as he has started playing some of its tunes at some programmes and functions around town.
The Gambian kora star says people will enjoy and appreciate the coming album as its tunes and lyrics are resounding melodious but would like to stop at giving just a tip of the iceberg at functions in the meantime.
"My band members keep on arguing among themselves but majority of them believe this coming album is the best," the chief kora star says, adding that the album touches on peace and harmony among people.
His plan is to release the album between this year's December and January 2011. "I was supposed to travel after the koriteh but I decided to postpone it in order to entertain Gambians," he says.
According to him, there are many associations trying to get the Kumareh band at their functions owing to their performance, crowd-pulling abilities and fund-raising qualities.
"I will perform during the Tobaski and after the Tobaski to entertain Gambians," Jaliba, who is expected to leave the country by January to embark on his European tour, told Point Entertainment.
After returning from his Europe tour, the Gambian kora star is also expected to visit the US for two weeks as part of moves at promoting his new album. "I am trying to go around looking for funds to release the album," he says. In the US, Jaliba will also visit universities to give lectures about the kora as well as on culture.
Read Other Articles In Article (Archive)