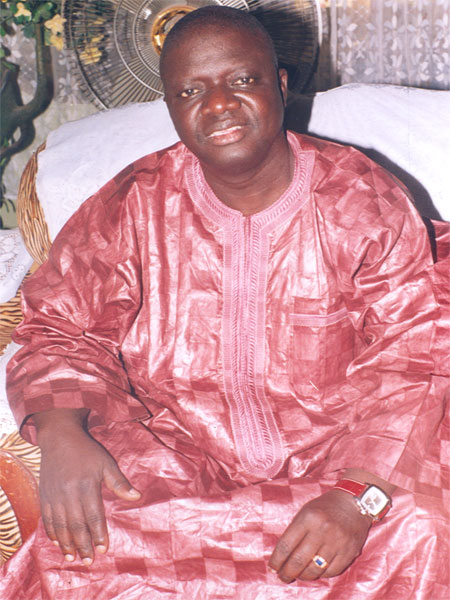 The popular Gambian kora player, Jaliba Kuyateh, has said that he is most appreciative of the award conferred on him by Swaebou Conateh, Publisher  and Editor of the Gambia News and Report Magazine as the "Man of the Year  2009."
Speaking to The Point recently at his Brikama Nyambai residence, Jaliba described his award as an honour, adding that soon after he was decorated with such a prestigious award from Mr. Conateh, he received numerous phone calls from all walks of life. Jaliba said Sweabou Conateh was the first to give him an award in The Gambia.
He revealed that he had received awards from Senegal and Guinea Bissau, from the wife of the Senegalese President Vivian Wade, who awarded him for his role in assisting those people affected by landmines in Cassamance.
The kora maestro was full of praise for not only the people of The Gambia, but the entire sub-region. According to him, he started playing kora when he was doing his primary teachers' certificate (PTC) training course at Gambia College. During the period, Jaliba went on, he used to play the kora, together with some of his college mates, which he said, made him very popular in the country.
"It is not an easy task in achieving one's target in the music arena," says Jaliba, adding "but with commitment you are sure to achieve something at the end of the day."
Jaliba thanked Mr. Conateh for the award.
He also thanked President Yahya Jammeh for also conferring on him the MRG award.
Jaliba promised to do more in the music arena to make the whole world proud of The Gambia, being the Smiling Coast of Africa.
He also expressed his personal gratitude to his Kumareh Band members for their full support over the years, and urged them to keep up the momentum.
"I also want to say a very big thank-you to all my fans for standing by me in my quest to promote kora music within and outside the country."
Read Other Articles In Article (Archive)