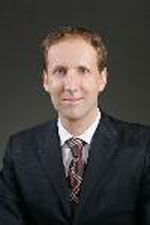 The Gambian economy over the past years continues to make positive strides in various sectors especially tourism, banking, finance among others. The pace of growth in these sectors has no doubt been remarkable, outstanding and of course unprecedented due to sound investment policies. This positive pace of growth notably in the tourism sector serves as an active stimulant spilling over other sectors of the economy, giving rise to impressive development in all forms.
The country's tourism sector, which contributes about 16% of the economy, continues to maintain its attraction as a highly competitive tourist destination.
Despite the challenges facing the sector as a result of the global economic and financial crisis, it has registered impressive development in all forms as efforts continues to be directed not only at enhancing and consolidating the traditional source market but also penetrate the new markets in Central and Eastern Europe.
Though several companies can justifiably lay claim to fuelling the transformation of the Gambia's tourism industry over the past two years, but it is Sheraton Hotel Gambia Limited, much more than any other hotel that deserves to be credited for penetrating new markets thus making the country as a highly competitive tourist destination.
In our today's edition, we introduce to you a gentleman, who is just taking over the helm of affairs as the new General Manager at Sheraton Hotel, Gambia, a 5 star classic hotel located at Brufut.
Rick Hendrik Berendsen, a Dutch national arrived in the Gambia some four weeks ago from South Africa to take up his new appointment at Sheraton Gambia. Having already left an indelible mark in all corners of society from the United Kingdom to America and Africa where he worked, Rick is expected to usher in a new lease of life at Sheraton Hotel Gambia by virtue of his vast experience in the area of tourism.
As a qualified and effective leader, Rick who has already expressed his resolve to bring in new innovations at Sheraton and the country's tourism industry at large, would undoubtedly have a moving and inspiring success stories to recount since he worked in countries like Beijing, Djibouti, South Africa just to name a few.
In an exclusive interview with the Point recently, the new Sheraton hotel boss said he have plans to bring in more developments to the hotel key among which is in the area of human resource development.
Born on 21st February 1963, Rick today holds a Bachelor Degree in Hotel Management from Hoge Hotel School Maastricht. From February 1987 to September the same year and March 1988 to August 1988, he worked with Holiday Inn Marble Arch, Holiday Inn Hotels in the United Kingdom as Management Company Trainee and In House Trainee. He worked with the Royal Horseguards Thistle Hotel, Thistle Hotels also in the UK from October 1988 to June 1989 as Reception Shiftleader and Sandton Sun Hotel, Southern Sun Hotels in South Africa from July 1989 to February 1990 also as Reception Shiftleader. From March 1990 to November 1990, Rick worked with Thaba 'Nchu Sun Hotel & Casino, Sun International Hotels in the republic of Bostwana as Junior Assistant Front Office Manager.
Due to his capabilities and high sense of professionalism, he was promoted from Junior Assistant Front Office Manager in Thaba 'Nchu Sun Hotel to Senior Assistant Front Office Manager in Sun City Main Hotel where he served from November 1990 to February 1992.
From February 1992 to June 1996, Rick worked with Molopo Sun Hotel & Casino, Sun International Hotels as Front Office Manager overseeing and managing of all front office duties and responsible for front desk, reservations, porters & drivers. He was promoted from Senior Assistant Front Office Manager in Sun City Main Hotel to Front Office Manager in Molopo Sun Hotel.
From June 1996 to March 1997, he worked with Shangri La's Fijian Resort, Shangri La Hotels & Resorts in the YanucaIsland, Nadi, FijiIslands as front office manager improving the service and reinforcing of policies and procedures of Shangri-La. Training of staff on Fidelio after HIS-computer system and monitoring the progress.
From June 1999 to November 2000, Mr Berendsen worked with Sheraton Djibouti Hotel - Starwood Hotels & Resorts in Djibouti as Executive Assistant Manager responsible for Sales & Marketing, Front Office, Guest Relations, Housekeeping & Training Department. He was also responsible for the hotel in the absence of General Manager. From January 2001 to December 2004, Rick worked with the Great Wall Sheraton Hotel - Starwood Hotels & Resorts in Beijing, China as Director of Rooms and Food & Beverage ( 2004) and Director of Rooms (2001 - 2003). From January 2005 to May 2006, he worked with The Sandton Towers Intercontinental Hotel, flagship in Johannesburg, South Africa as Deputy General Manager responsible for the hotel in absence of General Manager and also in charge of Operations of hotel. As Deputy General Manager by then, he recruited a stable excom, which was missing on arrival. Increased the gsts (guest satisfaction index), was even 1 month the best Intercontinental Hotel in Africa & Middle East. He also achieved in 4 months the highest GOP in history of hotel. He was was chosen the excom member of southern sun hotels 2005; Hotel was chosen in 2005 as the hotel of the year in the Southern Sun Hotels South Africa. From June 2006 to January 2008, Rick worked with the Westin Beijing,
Financial Street
in
China
as hotel manager responsible for the hotel in absence of Area General Manager. He was fully in charge of all operations, sales & marketing, revenue management, human resource, security and "the heavenly spa". From February 2008 to April 2008, he worked with the Four Points by Sheraton Shenzhen in
China
as General Manager while from May 2009 to April 2009, he worked with The Rosebank in Johannesnurg as General Manager. See subsequent issue for a detailed interview with Mr Rick Berendsen.
Read Other Articles In Article (Archive)