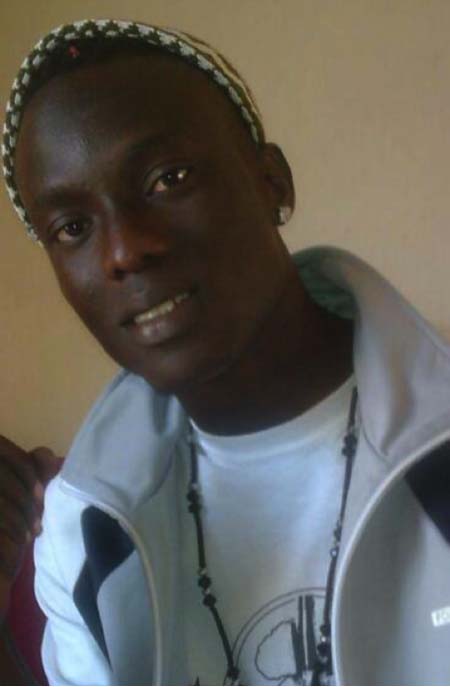 (Friday October 17, 2014 Issue)
Dodou Manneh Nyancho aka Apachaky is originally from Bakalary Madina in Niumi and is the one behind the famous song 'Apachaky' recently dominating our radio stations and TV.
The young talented artist turns out to be the latest crowd puller in the Gambian music industry, as he is admired by boys and girls, men and women, young and old.
Nyancho's stage performance is filled with life and energy, accompanied with perfect dancing skills.
Speaking in an interview with Point Entertainment, Nyancho said he attended Bakau Newtown Primary School and later proceeded to Greater Banjul UBS, but due his interest in music he had to leave school.
Nyancho said he started as a dancer and then got into music in 2009. In 2013 he was shot into the limelight when he produced his song called "Apachaky", in which he attempts to tell people who he is and what he came for.
Nyancho said his first single is called "mbang wulen ke", in which he says nobody can force him to do what he does not want to do.
His second single "Apachaky" is about introducing himself in a new way, and the song shot him into the limelight. His third single called "ding dingo nyongo" is also a hot dingle.
Nyancho said he is also part of the July 22nd Song Contest called Gambia "Dumbeng ba" which he dedicates to the President for the good job he is doing for the artistes and the nation.
"Music is my living, is my breakfast, lunch and dinner and it is going normal; it's only the support that is lacking," Nyancho said.
"I have my own music company called Nyancho Kunda, which is there to help upcoming artistes like me to nurture their talents," he said.
He said his music is all about cultural beats, and that he is doing strictly Afro Manding.
Nyancho said his album is ready, and he will be unveiled next year. To the fans, he said they are wonderful and thanked them because Nyancho is now a household name in the country.
Anyone who is willing to help him morally and financially to boost his music career and make it grow can reach his manager on 7724963/3830889.
Read Other Articles In Article (Archive)