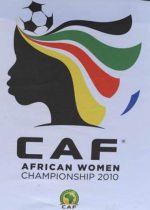 Interior FC Female team are through to the semi-final of the eight-team Pre-Season female team tournament organised by Serrekunda East Sports Development Organisation after defeating Red Scorpions 2-1 at the Serrekunda East Mini-stadium.
Isha Saidykhan scored both goals for Interior FC in the 7th and 76th minutes of the game to earn her side a place in the semi-final of the competition while Amanda Tamba scored Red Scorpions FC goal in the 37th minute of the game from a sensible strike.
Yadembo Sowe and Yamundaw Jeng both had chances to register their names on the score sheet for Interior FC in 60th and 83rd minutes but could not capitalize on the chances.
Adel Mendy missed a golden opportunity to register her name on the score sheet for Red Scorpions FC in the 66th minute.
Interior FC collected maximum 6 points in two games to qualify to the semi-final of the competition while Red Scorpions FC only collected a point in two games.
Speaking to Fred Davies, head coach of Red Scorpions FC shortly after the game, he said the game was well contested despite his side loosing after the final whistle, adding that "I have nobody to blame, this is football, you either has to win or loose."
He stated that they have invited new players to the team that they are testing before the beginning of the second division league.
Davies noted that their was no pressure on his players coming into the game. He added Interior FC have more mature and quality players than his team.
Baboucarr Tamoh, the head coach of Interior FC, who was very happy with the win, said that his aim in the game was to win and qualify to the semi final of the competition.
Kojo, as he is widely called, added that they were prepared fully for the game, noting that they have been preparing for the game since winning their first encounter of the competition.
He noted that he gave maximum respect to Red Scorpions FC because he knows the caliber of players they have in their team adding that they would prepare very well for their semi final encounter.
He also thanked the Serrekunda East Sports Development Organisation for organizing such a tournament for the female divisional teams in the country, adding that this tournament will help them prepare their players for the league noting that he hopes the tournament will be organized annually.
Read Other Articles In Article (Archive)