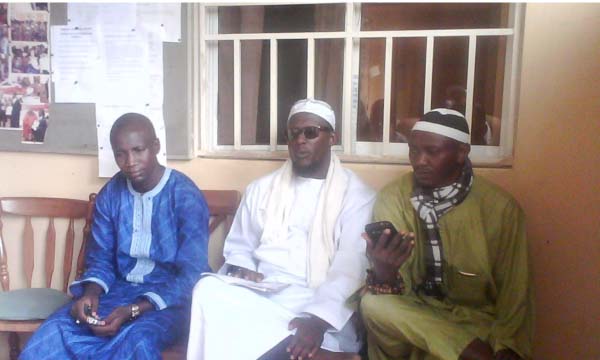 Insight Training Centre Students Union (ITCSU) on Friday organised an Iftar at the centre's premises in Churchill's Town in observance of the Lailatul Qadr (the Night of Power).

The Iftar brought students and staff together to listen to preaching on the importance of the Night of Power, the roles of students in Islam, and the importance of learning and memorising the Quran.
Speaking on the occasion, Ismaila Ceesay, principal of ITC, said the students union organised the Iftar with a session on preaching for people to get more knowledge and understanding of Islam.
He said the school administration is "very happy" with the initiative of the ITCSU.
Halimatou Ceesay, ITCSU president, said her executive council organised the Iftar to bring together students under one umbrella in the Ramadan to be reminded of Islam.
She pointed out that though the preparation period was short, the students responded en mass which, she said, is a manifestation of the importance the students attached to their religion and the respect they have for the union.
Ms Ceesay thanked all the students for responding to the call, and the school administration and the scholar for accepting ITCSU's invitation at a very short notice.
The preacher of the day, Modou Joof from Bakau said Ramadan is a very important month but the last ten days of the month are particularly important for that is where the Lailatul Qadr (the Night of Power) is.
He said Ramadan is an important month that is why Allah makes it a business period between Him and His creatures because there is a lot of profit in it.
"The profit is left to the individual because Allah wants nothing from it; He will take all the profit and give it to those who worked for it," Oustass Joof said. "This is why it is very important for us to do our best and worship Allah during this month, particularly in the last ten days."
The event climaxed with people breaking their fast and prayers.
Read Other Articles In Article (Archive)