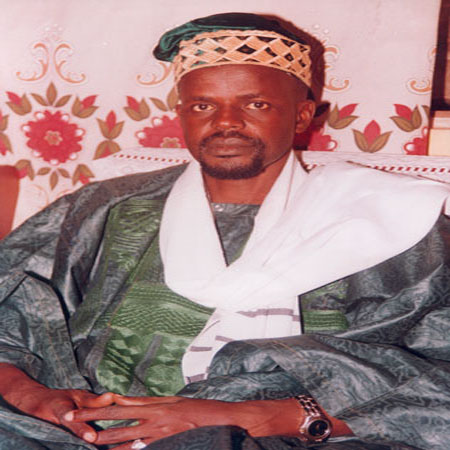 The Imam of Kanifing East Mosque, Baba Leigh, in a recent sermon delivered at the mosque, dwelt on political developments in the United States of America, noting that such developments affect every civilisation in today's globalised world.
Delivering his sermon at the mosque, Imam Leigh stated that politics affect Muslims equally well and that, as such, it is important to understand the teachings of the prophet of Islam, Muhammed (SAW) as relate to such human activity.
"In order to draw inspiration from the current campaign going on in the US, it is important to note that Obama's father was a Kenyan immigrant. Despite this, however, the people of the USA are putting him up as the first black presidential candidate," he observed.
In Imam Leigh's view, it is no secret that the greatness of America lies in its dynamism and openness in accommodating diverse human populations and cultures from all over the world, such as those endowed with great skills and knowledge. This, he opined, enhances US'sability to attract great minds from other countries like The Gambia.
The Kanifing East Imam however lamented that in certain Muslim countries, children of immigrant black families are not accorded citizenship status as others, noting that this seriously contravenes the basic principle of Islam which teaches oneness.
"Despite all the beautiful pronouncements made in Islam, which aims to build a world of peace and love, yet all these remain unachievable because we rather choose to pay lip service and not practise them. Why would we be so naïve about citizenship to such an extent that we cannot tolerate each other as Muslims?" he queried.
According to Imam Leigh, all these ugly practices are happening when the Almighty teaches in the Holy Quran that he created the world for mankind to co-habit peacefully together.
"It is even more saddening when one looks at the xenophobic attacks going on in South Africa against other black African immigrants. Was it not just yesterday that South Africa broke off the yoke and shackles of apartheid thanks to the immense and immeasurable solidarity and support in the liberation struggle they received from other Africans?" Imam Leigh recollected.
According to Imam Leigh Muslims need to examine themselves, since they believe that they are the best of creation in being the Ummah of Muhammed (SAW). "We need to draw lessons to guide and learn from such developments as Muslims that educate our existence. It is time we appreciate and accommodate one another despite our so-called differences in language," the Imam advised.
Read Other Articles In Article (Archive)