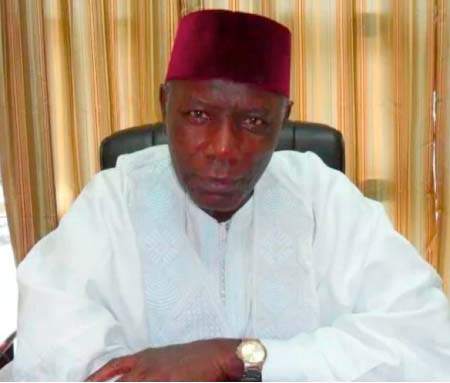 The Independent Electoral Commission (IEC) on Wednesday organized a day-long training session for media personnel and members of civil society organizations (CSOs), as part of activities leading to the National Assembly Elections slated for 6 April 2017.

The training activity was held at the Tango conference hall, Bertil Harding Highway, for selected journalists from all media houses in the country.
Delivering his official statement at the forum, Alieu Momarr Njai, Chairman IEC, said the training course aimed at sensitizing the media and CSOs on their role and responsibility in the electoral process, which is an important aspect of the electoral activities.
The IEC chairman thanked the media for the pivotal role they played in the activities leading to the December 1st Presidential Election, and after the election.
"You have not only stopped at voter education, information, civic education, election monitoring. We hope that this same spirit will continue in the forthcoming elections and beyond.
"For many people, an election is a crucial decision about the future. If the election goes well, the country can continue towards democracy and peace. This can be substantiated by personal experience of The Gambia," Njie went on, adding that if the election goes badly, it can undermine democracy and turn the country towards conflict.
He said the media is one of the most powerful influences on how an election runs inside the country, and how it is perceived from outside.
"For an election to go well, it must be free and fair. There must be free speech so that all candidates contesting in the elections can speak without fear.
"The media also must be free, without pressure to twist the truth. That is the job of professional journalists; to fully inform citizens on the issues and their choices, so they can decide for themselves who to vote for.
"Also, the election must be fair. There must be laws/rules to ensure every citizen has a secure vote. All candidates must have equal rights and opportunities to campaign without interference."
Read Other Articles In Article (Archive)