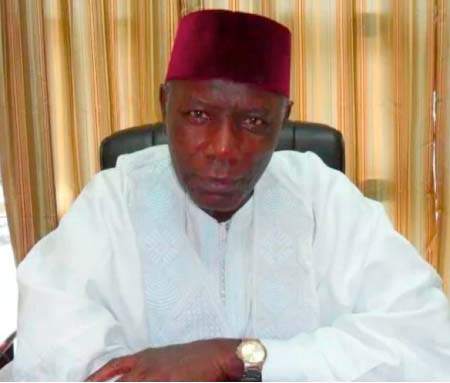 Alieu Momar Njai, chairman of the Independent Electoral Commission (IEC), is currently out of The Gambia, sources informed this paper.

Mr Njie conducted the 1st December 2016 presidential polls in which Adama Barrow, who leads a coalition of eight opposition parties, defeated the incumbent president Yahya Jammeh by 19,221 votes.
Barrow's victory was initially seen as an unexpected triumph for democracy in The Gambia.
Jammeh initially accepted defeat, but a week later reversed that decision and said he would not relinquish power unless there is a fresh election. This decision to stay in power has been vehemently condemned locally and internationally.
Subsequently, his ruling Alliance for Patriotic, Reorientation and Construction (APRC) party filed a petition challenging the result of the election at the Supreme Court in Banjul.
The court is billed to hear the case on 10 January, assuming there are enough justices to constitute a panel to hear the petition.
Meanwhile, Mr Njai maintained the validity of the election process.
Gambian security forces had seized control of the Independent Electoral Commission headquarters, which holds the original poll records, and told staff, including Njai, to leave.
West African leaders from the ECOWAS regional bloc say they will attend the swearing-in of the president-elect Barrow on 19 January.
They have also put their standby forces on alert, raising the possibility of military intervention. Jammeh called that decision a "declaration of war".
Read Other Articles In Article (Archive)