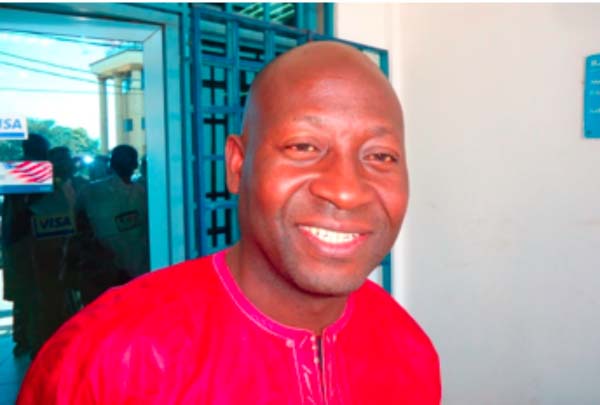 The Director of Finance and Accounting at the Gambia Revenue Authority (GRA), Alhaji Saihou Denton, has said that handling public funds required honesty and integrity, which is key.
Mr Denton was speaking during the signing ceremony of the memorandum of understanding between the Gambia Revenue Authority (GRA) and Ecobank Gambia Limited, held at the main office of Ecobank on Kairaba Avenue.
He said the signing of the MoU signified a partnership which is continuing, adding that they started the partnership a while ago, and the latest development had taken the partnership to another level.
It means that out of the banks in the country, Ecobank had met their conditions and has attracted trust from the government, the public and private sectors and the general public, he said, adding that the GRA-Ecobank MoU was a big endorsement of the bank's performance.
"I know that they would enhance your reputation as you will have much to gain, and this MoU is a marketing boost, but we are handling public funds, so honesty and integrity are key," he said.
"We expect that all will be adhering to the terms of the MoU and we expect that in the timely remittance of funds, you will not be found wanting and you will not flout with any of the rules," Mr Denton stated.
Regarding the taxpayers, GRA finance director urged the taxpayers to commence using Ecobank services, adding that there are many things to be gained from utilizing the bank network.
For the GRA, it is a case of putting the bank at their doorstep and they could utilize any branch within the Greater Banjul Area to make their payment, and to make it as easy as possible in terms of administering the taxes, he said.
In his vote of thanks, Lamin Sanyang expressed delight and appreciation to the management of GRA for the MoU.
He added that Ecobank Gambia Limited family members are happy to sign an MoU with the GRA.
He further thanked the management of GRA for giving them the opportunity to collect taxes on behalf of the government.
Mr Sanyang assured GRA that they would provide quality services in discharging the functions stated in the MoU.
Read Other Articles In Article (Archive)