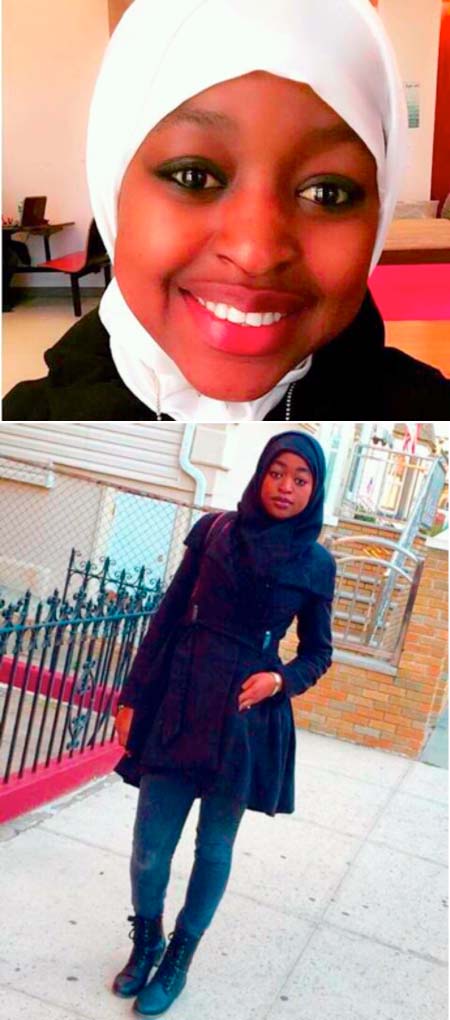 My journey began when I was only seven, that's all I can remember. For the earlier years, I couldn't tell what it was. But I understood that I was sick.

At seven, my family and I understood that I was really sick, but at that time we couldn't tell what it was. At such a young age, I went through a lot of pain. I started feeling a lot of pain, especially when I go out in the rain.
The rainy season was a beautiful season in my country, and taking a shower in the rain was a beautiful moment for children my age. It was a moment of joy and freedom that I never get to enjoy, as an African child.
As I watched my friends play out in the rains, I quickly try joining them in the natural fun, but it never ends so well for me. It gave me so much pain, instead of fun. Playing in the rain swells my whole body.
The beautiful droplets of rain that sends everyone to a beautiful sleep, kept me awake all night in pain.
A pain that comes from within deep down my bones. At that time, I didn't know what this "disease" was/is.
At that time, it was something that I couldn't tell; something I couldn't think of; something I couldn't seem to imagine to an extent of figuring out what to do, but I knew it couldn't just be the rain.
It wasn't the rain! It wasn't the rain that didn't want me to feel the pleasure I saw in the eyes of my mates, as the rain poured down on their small innocent bodies.
If it was not the rainy season; it was the cold season, dry harmattan in The Gambia. The situation worsens when it's extremely cold. Little did I know then that I would find myself living in the USA someday, in a very cold weather like winter.
My joints hurt while my body swells up. Thinking the sun will save me and make the pain less; well it did, but the sun did me another wrong too.
The sun caused me dizziness and dehydration at a very fast rate, in a short interval after the other. I couldn't stay outside for too long in order to enjoy the natural gift from nature. Nothing was in favour of my condition.
For two years, I've been with the same struggle. As young as I was, my family could attest to the fact that I've fallen for the tennis game, which I, unfortunately, had to give up on because of my health and the risks involved.
Yes, tennis was another fun activity I had to give up on. I could have been another version of the greatest female tennis player, Serena Williams; but sickle cell only wanted to have me as the Jainaba Ceesay with sickle cell, fatigue; and I thought it'll end there until I had to give up on football (soccer) in middle school.
The last time I played for my junior school (Cates International Academy), while in 8th grade, was when Marina International defeated us.
When I got to high school, I thought I could have football (soccer) back since I had been stronger than I used to be. If that had worked for me, I might as well have been a better version of Brazil's greatest female soccer player.
It never happened; it wouldn't happen with sickle cell! I became the child with so many boundaries, every possible way to feel pleasure in fun things became almost impossible.
Then again, I tried to involve myself in basketball. Unfortunately again, I realized basketball too asked so much of what are now known boundaries to my life.
When I was nine that was when my mother stood up for good. We went to most of the places we could think of visiting, mostly places that couldn't tell what it was; other places made wrong predictions.
My mother never gave up! I started taking local herbs that made me feel terrible. At some point, I was fed with raw palm oil, and unripe pawpaw that was boiled half-way.
Everything I take makes me feel worst. I won't say it's the things I'm being fed, for I know they are very good sources, but the way I've been given them at that point was not 'a so beautiful idea'.
The herbs weren't effective at all; so my family (to be specific, my mother and my grandma) went on the search until we were finally able to meet a Ghanaian doctor, who was able to tell us the name of the disease I had - and it was/is sickle cell!
Now from my understanding, sickle cell anemia (sickle cell disease) is a disorder of the blood caused by inherited abnormal hemoglobin.
With that little knowledge, I was given options of taking folic acid which is a vitamin medicine. The Gambia at that time had no treatment for sickle cell, and so I can only manage with folic acid. My mother made sure I eat healthy, and take folic acid daily.
The folic acid has since then played an important role in my life. I was able to maintain my health with the help of my family. I can't say I had friends supporting me at that moment, because I was ashamed of what I had. I thought of it in a different way than I did today. I was ashamed to explain the yellowish colour that dominated my eyes, palm and teeth. It wasn't anything to be happy about.
I couldn't even say a 'thank you' to people who come up to me with the Phrase: "You have very beautiful eyes, do you have contacts on or maybe coloured them?"
These were very embarrassing moments. I remember a time when I was in third grade, a teacher made an uncomfortable comment about my yellow teeth. I cried about it, but I didn't let it stop me from going to school. Luckily for Gambia, you barely get bullied.
So I survived the wrong comment of the teacher from 3rd grade to 7th grade, where I had a classmate who made similar comments.
I turned to him and said to him: "I wish I could give you better explanation to this, but you're too ignorant for my time; to make things short, I've always been taking good care of myself, and you'd congratulate me if you had understand the reason for this, because not many can survive it" and, Alhamdulillah with Allah, I am still conquering.
At that point, I was growing out of the act of being ashamed of what I had, because I was becoming more aware of it, and knowing more made me even braver.
I did a road walk for the awareness of sickle cell in 2009 and 2010. Although many weren't aware of the disease at that point, doing so gave me hope that awareness will grow and help will, InSha Allah, come our way some day.
My hopes on getting help along with my fellow WARRIORS at one point faded away, when I was told I'll die from sickle cell at 17 due to some complications that couldn't be avoided, and what was needed at that point wasn't available in Gambia, my homeland. Whatever it was that was needed, I never had in Gambia, but prayers brought back hope.
I hope the same prayers will as well conquer the next sad news of not being able to ever bare a child of my own, in the future. With faith, I know every warrior can conquer. The greatest of all are now at rest. Rest in peace to thy who are laid to rest from fighting.
I was able to finish junior school with an aggregate 14. I know I could've done better, but I had challenges I had to deal with. I had to involve myself in other extracurricular activities to keep me going, while I removed my focus off sickle cell disease, because it stresses my family most, especially my mum.
I did beauty contests about 3 to 4 times, one of which I did in my high school, Gambia Methodist Academy (Face of GMA); radio presentation (Vibes Kids Show) on Vibes Fm, joined the CFA group in Alliance Franco Gambia, and a whole lot of things.
These activities played very important roles in helping me get my mind off the frequent pain. I was able to be more punctual and regular at school.
I made sure I go to school right after my hospital appointments. I've received punishments for being late, but I never mentioned I have sickle cell, and that's because I never wanted it to be an excuse for not being educated and independent someday.
Having sickle cell is what made me a warrior. I am not a warrior because I'm healthy; I am a warrior because of the pains I could put up with.
Travelling to the United States (New York, to be specific) contributed greatly to restoring hope. It doesn't mean I never had crisis; it doesn't mean I never felt pain.
In fact, it is in America that I've felt the worst pain in my life, as a sickle cell patient. It is as hot as in The Gambia when it's summer, and I am quicker to get dehydrated here than when I was in The Gambia.
Because in Gambia I was able to gain a proper breathing environment due to presence of multiple trees, that provides us with fresh breeze, but with the tall buildings in New York, I hardly get a comfortable feeling of fresh air that could help me from suffocating from the humid weather.
So the end result is mostly having me admitted at the emergency room for days, while I get hydrated with the use of fluid through the 'Iv line'. And being someone who has never experienced snow in my whole life, winter became my worst season of the year. It was and it's still in winter when I suffer most pains, for the last two years of my stay in New York.
I had my first crisis three weeks before the first snow of 2014; being in the hospital for three days, and missed school and important works. I was and I'm always thankful having yet defeated such amount of pain and suffering.
Between the beginning of the winter of 2014 to the beginning of spring of 2015, I kicked the butt of Seven crisis, most of which I fought with the help of Allah; and one amazing soul, whom I referred to as "Heaven sent" stood with me and stood for me.
When mum and grandma were back home, worried about what I could've face with my sickle cell, being far away from home, Allah brought me someone who took their place.
She was the only person who had spent several nights with me in the hospitals, having to ignore all her personal matters. I am forever grateful. With the seven almost unbearable painful crisis, I managed to graduate with a sum of 2,705 points over 3,000 points. It felt like a double championship; I couldn't ask for more.
This year (2016), I made the biggest achievements in my life as a SICKLER. It is in this year that I've had fewer crisis. That wasn't the only unique thing about this year. Grateful for the efforts I've put to maintain my health, it is in this year that I faced terrible pain, especially in my abdominal region. I managed with that pain for long, and finally had the courage to face the cause and eliminate it.
As I write about my journey, I can clearly remember a friend say to me..."It's going to be weird having a friend without a gallbladder". That was minutes after I convinced him that I'll remain strong and hopeful; but my life is not in my own hands, but Allah's. Then he uttered the phrase: "Do you know a slight mistake can be the end of it…?"
In April 2016, I went into a surgery room with mixed feelings, hoping I would make it out of there alive; hoping that I see my family and friends again. In a rare setting, I was told I wouldn't need a blood transfusion for the surgery. I wasn't convinced at some point, but then I walked out of that room alive!
And today, I am without a gallbladder; but I'll never forget the fact that I faced this battle, and came out the hospital an hour after the surgery.
Healed on my own at home, I went back to school two weeks after the surgery. I had to catch up with school work and assignments. With so much to do, I managed to end the semester with a GPA of 3.8.
I thank Allah for the strength and faith He instilled in me, which never caused me to ever give up on my hopes, dreams and everything that I live for. I am grateful for the support I have received from many people. You're the reason I am staying strong. Your words serve as a source of strength!
Read Other Articles In Article (Archive)