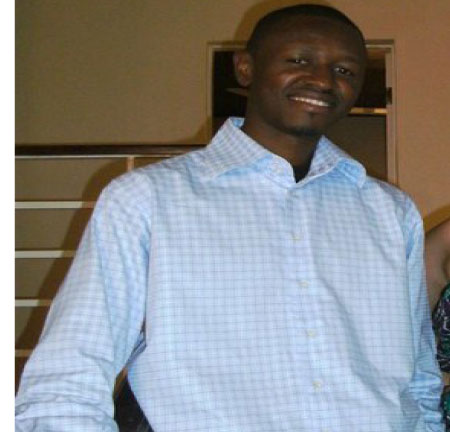 Pedestrians, commuters and residence of the Kanifing Municipality are witnesses to the unspoken plight of a woman; who, on a daily basis walks unconsciously naked on the Tallinding/Churchill's Town road and no support is provided as at now.
First, she is human and deserves genuine attention and recognition of her right to care and protection (rights are not for the 'sane' only). It is quite touching and sad to see this woman lying under the sweltering sun everyday; while people who see themselves as sane and civilize pass her every day without making efforts to change her life and preserve her dignity. She deserves care.
Where is our humanity? Where is the moral justice, the love and care that we profess? What do we tell our children (that we are a people who care more for ourselves and less for others). She would have changed her situation if she could…but she can't. That is the difference. She deserves care.
Second, she is a woman, who has suffered enough to go through such humiliation in life. Her leg was broken at one point, and now her dignity is shattered and society is not responding to restore it for her. Who will mend it? I ask Gambia.
She would have certainly put on decent clothing and moved around town like all other women…but she cannot at this point in time, because she is disabled. Who will help her now and save womanhood? She deserves care.
The difference between us and her would just be a thin line if we failed in our responsibility. If we assume to be sane, we should not fail in utilizing our faculty to help a person who is incapable. Nothing will change in her life if we neglect her. But we may choose to neglect her as if nothing is happening, but this will only indicate our loss of wisdom, which would be insanity. She deserves care.
Our children must see us taking care of one another, even if they appear to be different by virtue of their conditions. I can't imagine how comfortable Gambians can watch a woman moving on the streets of The Gambia naked. Our children will also learn not to care for others because the society they grew up in has lost its sense of support and care. God (Allah) will judge us for what we do or fail to do.
I am sure this woman dislikes her current condition, but can she change that condition for the better on her own right now? Where are the stakeholders responsible? What are they doing for her and for many like her? From public to private establishments, to the community, the family and individuals, I say do not neglect your child, do not throw away a woman, a mother, a sister, a niece and above all a human being. She deserves care.
I would like to call on the Ministry of Women's Affairs, the Women's Bureau, the Ministry of Health and Social Welfare – the department of social welfare, the Ministry of Interior and other departments and offices, Tanka Tanka and NGOs, to come forward and support the woman, give her treatment (medical or spiritual whatever) and let her situation be changed. She and many like her are Gambians who have a right under the law to be cared for. She deserves care.
It will not be human and it can never be accepted for society and stakeholders to allow the public to watch her nakedness and allow her to completely lose her dignity and integrity.
We will continue to be judged by our conscience if we allow such situations to prevail in our society. So let's take action now.
Read Other Articles In Article (Archive)