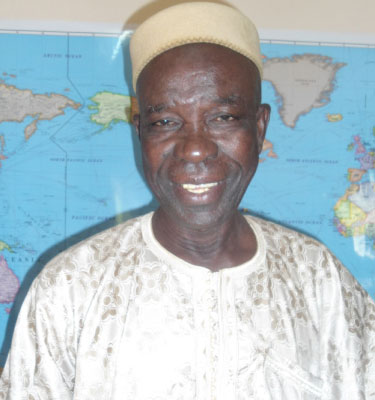 At least 20 participants from the Gambia Handball Association (GHA) yesterday completed a two-week technical course for handball coaches at the GNOC office in Bakau.
The course dubbed Gambia-German Sports Cooperation programme, is organised by the Gambia National Olympic Committee (GNOC) in collaboration with their German counterparts.
The course formed part of a series of technical and administration courses for various sporting associations designed to equip the country's sports administrators and coaches in their roles as coaches and administrators.
Speaking to the participants at the end of the course under the instruction of Hans Peter Turmm from Germany, Alhajie Momodou Dibba, president of the GNOC, said their collaboration and partnership with the German Sports Cooperation and the German National Olympic Committee has been a very long and fruitful affair.
He was however thankful to their partners for what he called their tremendous services rendered over the years to the GNOC and Gambian sports in particular.
"We were able to make a fruitful discussion with our German partners about rendering support to the handball game three months ago and we are able to finalise this arrangement to have all of you here certificated, which is a tremendous achievement," Dibba told the participants.
"This is as a result of the attention that we have given to this course and the knowledge impacted on you will help you greatly in your roles as aspiring coaches."
However, Dibba was totally unhappy with the poor condition of the training facility during the practical course for the participants, which, Pointsport was informed, was interrupted by some poor training condition at the pitch and eventually led to the injury of two of the participants.
"I am very much saddened that the practical aspect has been hindered by a very bad facility; nonetheless, I am impressed with the outcome of the course," he said.
"I can assure you that the GNOC will work with the executive of the handball to further deepen this development in order to widen your knowledge up to level 2 course and we will always be there for you." 
Dibba also challenged the handball executive to come together to draw up a programme for 2012 that will involve all the necessary arrangements that the GNOC would be able to finalise.
He also expressed hope and prayed that their cooperation with the German partners go from strength to strength in their bid to ensuring they have the required assistance to fully enhance and equip Gambian sport at all levels.
Other speakers at the closing ceremony included Malafi Jatta, representative of the Gambia Handball Association's secretary general; Anita Martin, representative of the German Embassy, and the course instructor, Hans Peter Turmm, who all spoke on a wide range of significant issues geared towards the improvement and development of handball in the country
Read Other Articles In Article (Archive)