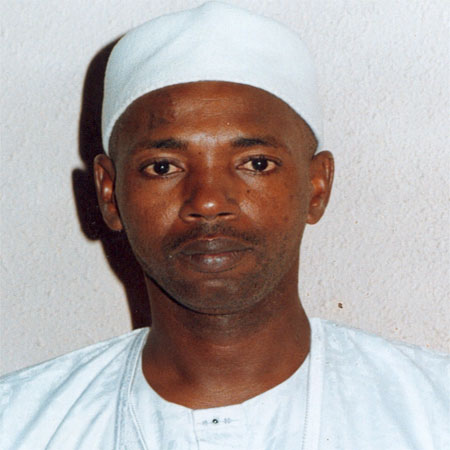 Despite losing in all the 10 wards that it contested in the just-concluded local government elections, Hamat Bah, leader of the opposition National Reconciliation Party, NRP, has spoken defending, among others, his party's participation in the polls despite an opposition boycott.
Bah, whose comments at a press conference Tuesday followed a brief post-election respite, said the NRP went into the elections to establish two things: to know the weaknesses of the ruling APRC party and to know the popularity of the APRC and what the opposition can do come 2016.
'We felt it was of strategic importance to do that, and when we went into the election, we discovered honestly speaking that the APRC is very weak, very unpopular, extremely unpopular. Most of the people who were campaigning for us during the elections were APRC chairmen and chairwomen, who crossed over to our party,' Bah told journalists.
'These people insisted that they are tired of voting in for the APRC and want change. But also they blamed the opposition for boycotting the elections. We have to be honest, when you are criticizing somebody and you are also being criticized, you have to accept the criticism. What the people believe is that the opposition is sleeping in Banjul and don't want to go to and meet the people. We only go there when it is election time and we start crying foul every time,' he added.
According to the NRP leader, it is the belief of his party that it does not come easy nowhere, and particularly fighting a regime of the APRC type.
'There is no way if you don't fight for it, you can't get it. We believe that the regime must be engaged, the leadership must be engaged at every given moment, so that it can yield the type of dividend that we are all looking forward to; so that it can give us what others have achieved,' he said.
The NRP, he went on, continues to maintain that non-participation or boycott does not help in nurturing democracy in Africa, and at the end of the day, it also goes to haunt you.
'There is no regime that will make it simple for the opposition; you have to be part of the process; you have to try and influence the process and, as you go along, you try to correct some of the things you need to correct, until you get a system that is acceptable or a situation where you can vote such regimes out of office,' he added.
This, he said, was a strong belief in the NRP party since the advent of the second Republic, and 'we will never advocate for any election boycott. We will rather advocate for engaging those that are parties and stakeholders in it; that is our position.'
While reiterating the NRP party's support to other opposition parties, Hamat Bah stressed that his party is together with the opposition "in everything they are doing for us to get a more conducive atmosphere for free and fair elections".
However, he was quick to add that where they have a fundamental difference is when it comes to issues of participation or non participation, to boycott or not to boycott elections.
'There we have a serious difference with them, but that does not really separate or divide us from the common objective of attaining an atmosphere where we can have free and fair elections,' he stated.
He opined that the APRC party was seriously destabilized during the elections; 'they were running helter shelter.'
'They were taken by complete surprise, and when the NRP toured the country, the reports APRC were getting, it was then that they changed strategy and came in to bring in money,' Bah added.
The NRP leader also alleged that on the eve of the elections, they (APRC) came up with lot of money to influence the people to vote for them, 'and in a particular village, they asked the whole village how much are we going to pay you to vote for us? This was done by an MP who came with D50, 000.'
'With a formidable, well-organized opposition, APRC will be history come 2016, but whether that will happen remains to be seen,' he further stated.
Read Other Articles In Article (Archive)