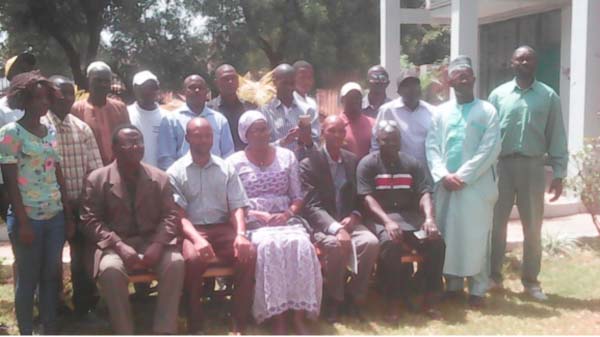 Gambia Technical Training Institute (GTTI) engineering department, in collaboration with the National Environment Agency (NEA), recently held a training workshop for entrepreneurs and technicians on hydrocarbon and carbon dioxide management in the use of refrigerators and air conditioning

The training, held at the GTTI ground, was funded under the UNIDO project.
Speaking at the opening ceremony, the Director of GTTI, Jahou S. Faal, said The Gambia Technical Training Institute, in fulfillment of its mandate, aims to address the mid-level manpower needs of The Gambia and its partners.
They have engaged a series of technology transfers to technicians in the area of refrigeration and the air conditioning sector.
She said as TVET training provider, the engineering department is fully equipped with standard equipment to meet their needs and to promote natural friendly gases for refrigeration and air conditioning applications as part of a contract signed with UNIDO.
The project aimed to raise awareness on the commercial use of ozone depleting substances that could be harmful.
She said that their last training familiarised them with modern tools and equipment given by UNIDO to reduce the greenhouse emissions associated with industrial and domestic RAC facilities in The Gambia in creating an enabling environment for the use of natural refrigerants.
"This training is an opportunity to learn and adopt good practice in the use of natural refrigerants as recommended as alternatives to the use of Hydro Chlorofloro Carbon (HCFCs)," she said.
Lamin Komma, SPO coastal and marine unit at NEA, said the training was in line with the objective to reduce greenhouse gases and the use of ozone depleting substances through technology transfer in the industrial refrigeration and air conditioning sector in The Gambia.
He said HFCs is a man-made chemical that are primarily used in air conditioning, refrigeration and foam insulation and are powerful greenhouse gases that could be thousands of times more potent than carbon dioxide in contributing to climate change.
Mr Komma said the training would enable the participants to know the new alternatives like hydrocarbon 290 for their air conditioning systems, and natural refrigerants.
He added that GTTI has also been partnered in other environment-related issues like energy efficiency projects and the introduction of renewable energy in a bid to ensure that the environment is clean and to avoid pollution.
Read Other Articles In Article (Archive)