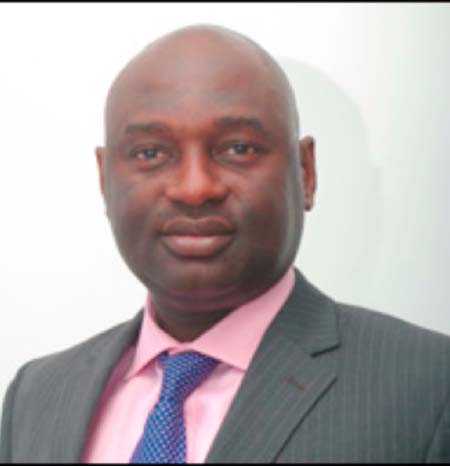 Gambia Secondary Schools Football Association yesterday signed a four-year football tournament sponsorship deal with Guaranty Trust Bank worth D1.5 million at the bank's headquarters on Kairaba Avenue.
The bank also presented a cheque for D4,000 to the Gambia Secondary Schools Football Association for its annual inter-school football tournament.
Speaking at the ceremony, the Managing Director and CEO of Guaranty Trust Bank, Bolaji Ayodele, thanked God for the initiative, saying it is worthy to be invested in.
Mr Ayodele said the efforts made to get to the agreement would be justified when it elapsed in four years' time.
He applauded Gambia Football Federation and the Secondary Schools Football Association for accepting to partner with Guaranty Trust Bank in the development of grassroots football through school sport.
MD Ayodele also hailed the Ministry of Youth and Sports for encouraging Guaranty Trust Bank to support sport, saying they had not regretted their partnership with the Ministry of Youth and Sports through the Gambia for Gold.
He stated that the Memorandum of Understanding signed between GTBank and GSSFA under the auspices of the Gambia Football Federation is fundamental as the tournament, which will be called GTBank Principals Cup, involves male and female categories.
The GTBank Principals Cup is aimed at also actively engaging the youth in sport whilst promoting the values of excellence and fair play.
He revealed that GTBank's interest in such sports initiatives started in 2005, when they partnered with Lagos States to resuscitate the Principals Cup competition in the state.
The Principals Cup gave birth to other GTBank sponsorship football competitions such as Heritage Cup and Super Cup, MD Ayodele said.
The GSSFA-GTBank partnership is expected to bring Senior Secondary Schools together in an atmosphere of camaraderie, 
Mr Ayodele said out of what is budgeted for this year's tournament, D5,000 will be paid to the GSSFA.
He also said the winners of both the male and female categories will receive D45,000 and a trophy and the runners-up will receive D40,000 cash prize, while GRTS will broadcast the final.
According to Mr Ayodele, GTBank would provide all the participating teams with jerseys, and kits for the five officials.
Lamin Kabba Bajo thanked GTBank for patronising the Gambia Secondary Schools Football Association, saying the support would aid the development of grassroots football the country through the schools.
For his part, Alieu K. Jammeh, Minister of Youth and Sports, said they are looking forward to working together with partners like GTBank to develop grassroots football in the country.
Read Other Articles In Article (Archive)