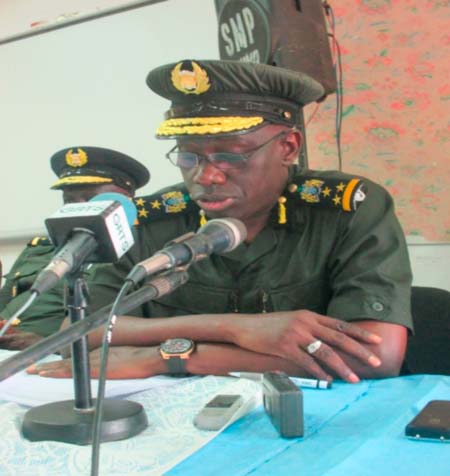 The Gambia Revenue Authority (GRA) on Wednesday commenced a two-day sensitisation campaign on the significance of payment of rates and taxes.
The awareness creation programme, targeted at traditional rulers, ward councilors, and business communities, also sought to clarify misconceptions about the Value Added Tax.
Officials said the ultimate aim of the programme is to improve tax compliance and on-time payment of taxes.
Speaking on the programme, held at the regional education centre in Basse, GRA Commissioner of Customs Alieu Ceesay said the event is part of their efforts to educate and sensitise the general public on matters of tax, with a view to equip them with the information.
The Income and Value Added Tax Act was passed into law by the National Assembly in June 2010 and became operational in 2013, replacing the Sale Tax Act.
Commissioner Ceesay said the introduction of the Act was geared towards modernising the tax system and improving tax compliance in the country.
He commended President Yahya Jammeh for providing the enable environment for doing business in The Gambia, saying without such environment, it would have been difficult to collect tax for national development.
"As The Gambia is a tax-based country, failure to pay tax will hinder national development," Commissioner Ceesay said.  "It is important for people to comply with tax payment and on time."
The deputy governor of Upper River Region, Cherno Barra Touray, said the seminar enable local dwellers to have a better understanding of the payment of rates and taxes.
"I hope the misunderstanding and doubts about VAT will be cleared after this programme," he said.
Read Other Articles In Article (Archive)