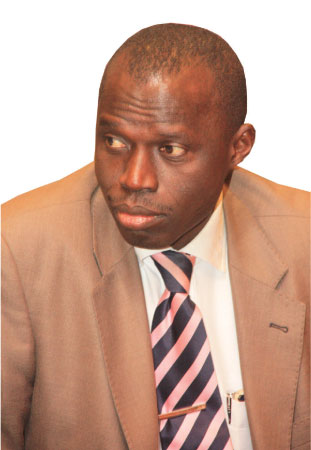 Deputies at the National Assembly Tuesday considered and enacted the Supplementary Appropriation Bill, 2012 amounting to a total of D470.7 million.
The motion for the bill, laid before deputies by the Minister of Finance and Economic Affairs, Abdou Kolley, is expected to cover, among others, expenditures related to last year's drought, procurement of vaccines and pharmaceuticals, payment for additional deployment of diplomatic staff, and visit of foreign heads of state.
In moving the motion, Kolley said the 2012 budget was premised on constraining the growth of the domestic debt and thereby consolidating macroeconomic stability.
Revenue performance, he stated, had been increasing marginally in nominal terms during the previous two years, accentuating the need for moderation in government spending," he said, adding that, so far, budget implementation has been prudent and revenues have performed beyond expectations.
Kolley told deputies that the first half of the year has recorded GLF spending of D2.5 billion representing 64.1 percent of total GLF funds budgeted for fiscal year 2012.
According to Finance and Economic Affairs Minister Kolley, his ministry is currently encountering urgent spending pressures.
"All of these spending pressures were not anticipated in the formulation of the current budget," he stated.
He further told deputies that, in view of the foregoing, there is need to seek a supplementary appropriation for the rest of the budget year 2012.
Noting that the supplementary will allow government the process to adequately respond to issues that were not adequately budgeted, Kolley said these expenditures are going to be funded through the budget support of $8.7 million of which the World Bank has already disbursed $5.9 million and government expects the AFDB to disburse $2.8 million by the end of the year.
The remaining gap, he went on, will be met from better than expected revenue performance, noting that his ministry will endeavor to streamline spending from budget lines to relatively low priority so as to accommodate the remaining funding gap through resource reallocation.
Read Other Articles In Article (Archive)