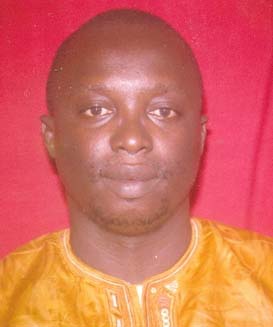 The Minister of Health and Social Welfare, Dr. Omar Sey, has said the application of cost-effective multiple interventions in The Gambia has culminated in registering a lot of achievements in preventing and controlling malaria in the country.
These achievements include  access to effective anti-malarials, which has increased to 63 per cent among the general population; the utilization of insecticide-treated mosquito nets, which increased to 54 per cent among children under 5 years, and the prevention  of malaria  in pregnancy through intermittent preventive treatment, which increased to 49 per cent.
He said treatment of malaria is now based on parasite-based diagnosis, and that malaria admissions decline by 74 per cent, while attributable deaths declined by 90 per cent in certain health facilities.
Minister Sey was speaking during the national launching of Indoor Residual Spraying (IRS) campaign in the Upper River Region (URR) on Saturday.
He said the launching of the National IRS campaign was yet another demonstration of the commitment of The Gambia to renewed efforts to make progress towards preventing and controlling malaria, so that it ceases to be a major public health problem in the country.
 He added that reducing the impact of malaria is key to the achievement of MDG goals, agreed by every United Nations member states especially MDGs 4, 5 and 6.
The Health ministerr also stressed the need to reflect on the progress made and renew collective efforts towards eventually eliminating malaria in The Gambia.
Minister Sey further stated that despite these numerous achievements, there are still challenges in controlling malaria in The Gambia, which called for collective efforts and attitudinal change towards the environment, and to ensure that people live in a healthy environment.
He said the DDT insecticide was provided by the President after the launching of Operation Eradicate Malaria in 2008.
With the support from the government, the ministry of Health through the National Malaria Control Programme was able to conduct several rounds of the IRS campaign across the country, using the DDT provided by the President, he said.
According to Minister Sey, the IRS is part of the Integrated Vector Management Strategy which was used in combination with the long lasting Insecticide Treated Nets.
"IRS is very effective in reducing the mosquito population, mosquito life span, man mosquito contact and thus reducing malaria transmission," he said.
He called on all the regional governors and their Technical Advisory Committees to join the ministry of Health and its partners in ensuring a successful IRS campaign.
Read Other Articles In Article (Archive)