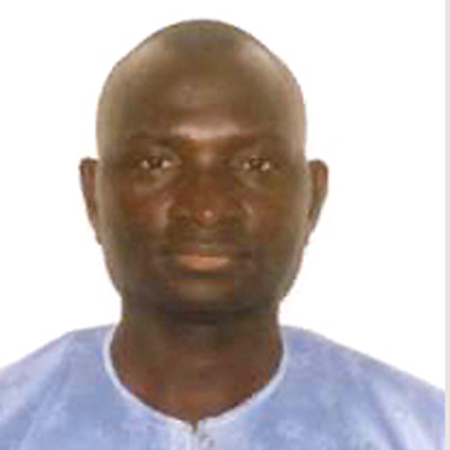 The Minister of the Interior, Ousman Sonko, has said that it is a matter of great concern to the government that youths are dying in their quest to reach Europe. He made this remark on Wednesday during the handing over of the new immigration post in Tanji village and the presentation of two Pickup vehicles and two lorries by a delegation from the Ministry of the Interior in Spain.
The Minister added that The Gambia government attaches great importance to the issue of illegal migration, since the country has lost quite a number of young people in the high seas over the years, due to the clandestine way our youths migrate to Europe.
The Gambia government is aware of the importance the government of the Kingdom of Spain attaches to the fight against illegal migration, which is clearly manifested by her engagement in various international treaties and cooperation agreements, he went on, further noting that the problem of illegal migration transcends national and sub- regional frontiers.
Minister Sonko pointed out that it is always the poor who suffer through the sale of their cattle and plots of land to raise money to pay for their children to travel through the 'back-way.' 
Eventually, they end up dying in the high seas, the Interior Minister stated, noting that parents should discourage youths from traveling through illegal way. They must also ensure that youths secure the right documents to travel, he advised.
Minister Sonko urged the residents of Tanji and environs to be more vigilant and willing to report all activities related to illegal migration to the new immigration station, as this will not only help the government to retain the future leaders in the country and engage them in meaningful activities, but it will equally spare families the pain of losing their loved ones at sea, as well as family assets.
He thanked the Spanish government for the support they give to The Gambia government towards curbing illegal migration.
Speaking at the occasion, the Spanish Ambassador to The Gambia, Javier Benosa Lalguna, said the inauguration of the sea control headquarters in Tanji is the result of a very successful cooperation project between the two ministries of interior, whose common goal was to prevent the appalling human losses related to human trafficking by sea and to fight this hideous crime.
He noted that the bilateral cooperation programme between Spain and The Gambia will grow from strengthen to strengthen, adding that the new state-of-the-art heavy-duty trucks will help Immigration Officer in their daily patrols.
Buba Sagnia, the acting Director-General of the Gambia Immigration Department also thanked the community of Tanji for providing the land for the immigration station and the Spanish government for building the illegal migration control office in Tanji, with funding equivalent of about D3, 600,000. He called on the community to make good use of the office.
Other speakers included the Governor of Western Region, Lamin Sanneh, and the Alkalo of Tanji, Cherno Bojang.
Read Other Articles In Article (Archive)