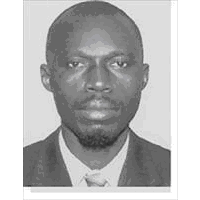 In an unprecedented move, the Gambia government has increased the budget allocation to the education sector for the year 2011 to nearly 20 percent of total expenditures.
This was announced by the minister of Finance, Abdou Colley, Friday when he presented at the National Assembly the budget statement and economic policy of the Gambia government for the fiscal year 2011.
According to Finance minister Colley, the 2011 budget will consolidate the achievements so far gained under basic and secondary education programmes, and in line with requirements for the Education for All/Fast Track Initiative (FTI), to which, he said, the government has pledged undivided commitment.
In the area of higher education, Colley stated that the government had signed two financing agreements in 2010 with the Kuwaiti Fund and the Islamic Development Bank, for the financing of the University of the Gambia Project.
"With these two financing instruments in place, project execution is set to begin in 2011 while the other participating donors finalise the processing of their respective financing agreements," he told deputies.
Commenting on the health sector, the finance minister announced that government's focus for the 2011 budget will be on improving health services delivery, to pave the way for meeting the Millennium Development Goals (MDGs).
"Particular focus will also be placed on improving the health infrastructure and provision of drugs, especially for malaria," he said, adding that other areas of focus will include the improvement of human resource management and preventive measures for non-communicable diseases.
On Tourism and Culture, minister Colley underscored the significant role the sector continues to play in the Gambian economy.
"Tourism has continued to play a significant role in the Gambian economy, despite the negative impact the sector suffered due to the recent global financial crisis," he stated.
The sector, he added, contributes significantly to GDP, accounting for about 12 percent of real GDP while creating direct and indirect jobs for many Gambians.
In the area of culture, the finance minister revealed that efforts are being intensified to raise funds to facilitate the establishment of a National Theatre Complex.
"Such a complex is vital to the development of the performing arts industry, which is critical to ensuring the proper dissemination of this aspect of our heritage," he noted. Colley added that this will also create the enabling environment for wealth generation, as well as contributing to poverty reduction, especially amongst the performing arts fraternity.
On infrastructure development, Colley emphasized that government continues to place emphasis not only on building new roads, but also on maintenance and rehabilitation of existing ones.
He announced that the first phase of the Airport Improvement Project has also been completed with the resurfacing of the entire 3.6 kilometers of the runway and the installation of a new airfield ground lighting system.
Read more on the budget in our coming issues.
Read Other Articles In Article (Archive)