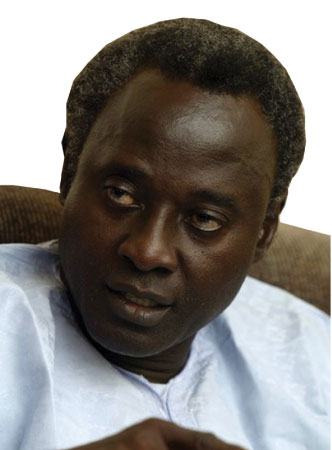 Gambia Organization of Visually Impaired (GOVI) recently held a seminar on the rights of disabled persons to celebrate World Disability Day.
Prior to the seminar, a match pass was held by the disabled community in the country from West Field to the GOVI Resource Centre in Kanifing.
In his speech at the seminar, Halifa Sallah, director of the Peoples Centre, said harassment and arresting of disabled persons on the roads for begging is undone.
He says celebrating the day reminds disabled people of who they are in the society and also gives them a sense of belonging.
"Disabled persons are first and foremost human beings like able-bodied men and women," the renowned politician said, adding that society should understand that each and every human being came to this world as a human being physically and that nature gives rights to the disabled.
He said further that many people do not understand disability and why would someone born with such limitations in terms of care, movement, sight among others.
However, what society does is to isolate the disabled through stigma and discrimination.
"It must be understood that those who came into this world differently should be protected in a different way and the people should realize that disability does not mean inability," Mr Sallah said, adding: "It's a challenge for the society and limitation should not be taken as defect but a challenge to the society, the responsibility to recognize our structures."
He also said that section 31 of the Gambian constitution guarantees the rights of the disabled and the handicaps.
He said that all disabled persons are entitled to protection against exploitation and discrimination, particularly as regards health, services, education and employment.
In her remarks on the occasion, Adama Coker of the African Centre for Democracy and Human Rights Studies said that over 5 million people are disabled worldwide and 80% of them reside in developing countries.
According to her, the number increases year by year whilst most people are ignorant of the rights of disabled persons.
She cited Article 15 of the African Charter on Human and People Rights which says: "Every individual shall have the right to respect of the dignity inherent in a human being and to the recognition of his legal status."
Read Other Articles In Article (Archive)