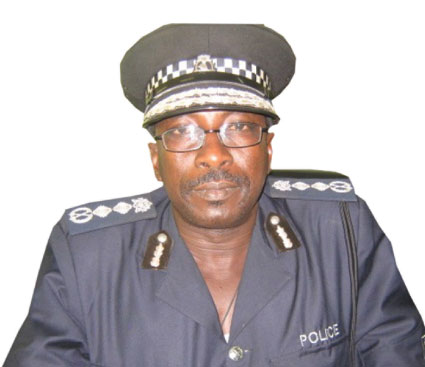 The Inspector General of Police, Yankuba Sonko, has been subpoenaed before the Special Criminal Court in Banjul to testify as a defence witness in the case involving Ibrahim Bun Sanneh and four others.
When the case was called yesterday, defence counsel Kebba Sanyang informed the court that the defence had filed a subpoena for the IGP to appear before the court and give evidence, adding that the defence would not declare their case closed, until the IGP has testified.
Justice Emmanuel Nkea then asked whether the IGP was in court, and when told that the IGP was not, ordered that a copy of the subpoena be served personally to the IGP by the process server of the court.
The case was then adjourned till 21 April 2012.
Ibrahim Bun Sanneh, former NDEA Executive Director, Karamo Bojang, former Deputy Chief of the Agency, Ousman Sanneh, former Commissioner of Operations of the Agency, Seedou Bojang, the Agency's accountant, and one Marie Sanneh, were indicted by state prosecutors under a 30-count charge.
The alleged offences include conspiracy to commit felony, stealing by person in public service, aiding and abetting, unlawful possession of fire arm, unlawful possession of live ammunitions, concealment and destroying of evidence, official corruption, abuse of office, obtaining money by false pretence, making document without authority, among others.
Read Other Articles In Article (Archive)