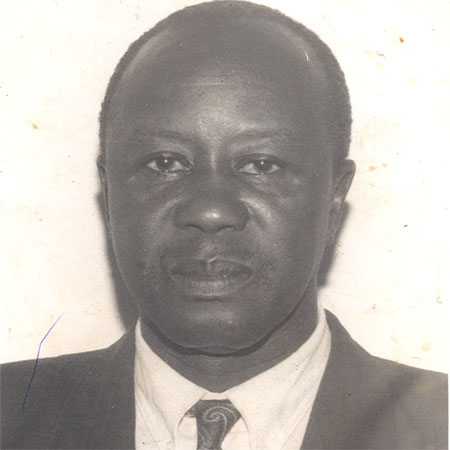 Lamin Waa Juwara, the newly appointed Governor of Lower River Region (LRR), has said his appointment by President Yahya Jammeh is a step in the right direction.
Mr. Juwara urged Gambians to make their contributions in any area they can for the development of the country.
Waa Juwara, whose appointment took effect on 23rd June 2009, made these remarks in an exclusive interview with this paper yesterday.
He said: "The step  President Jammeh has taken by appointing me as Governor in an area that I have long experience, is a step in the right direction."
He noted that The Gambia has achieved many successes under the stewardship of President Jammeh. He remarked that he is quite comfortable with the trend of development in the country.
"I think that the attitude of all genuine politicians is to see that there is politics of co-operation. I don't see any reason why other political leaders cannot do the same in the areas where they perform very well," he stressed. 
He said that since President Jammeh took over the leadership of this country, significant development has taken place - notably road construction, health, education and indeed agriculture.
"Giant strives have been made in these sectors," he said.
He also spoke well of the rural electrification project.
He added that he would strive to correctly reflect the needs and demands of the people of the area by setting about necessary projects to fairly meet their demands.
He was quick to reveal that among his priorities would be to address the environmental challenges facing the area.
Mr. Juwara, the leader of the Opposition National Democratic Action Movement (NDAM) until his new appointment, was a nominated councillor at the Brikama Area Council.
He had served in all the five divisions in the country as Commissioner. He had been a Member of Parliament for Niamina Dankunku Constituency on an independent ticket, from 1992-1994.
Mr. Juwara replaces Momodou Soma Jobe who was recently removed.
Read Other Articles In Article (Archive)