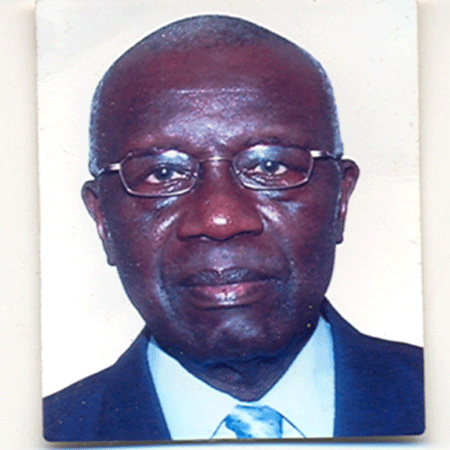 The outgoing President of the Gambia National Olympic Committee, Alh. Abou Dandeh Njie delivering his final statement to congress delegates at the GNOC Resource Centre office in Bakau last Saturday, has told delegates that national associations are the constituents of the GNOC.
He said the executive bureau was directly accountable to the associations, noting that it had never failed in its responsibility to convene an Annual General Meeting to account for its activities, including the presentation of the audited accounts.
Mr. Njie stated that during his tenure of office the GNOC has discharged its responsibilities and obligations to its constituents and stakeholders by providing them with financial assistance to enable them support their athletes and officials.
He commended the government of the Gambia for their support towards the GNOC over the years. He also lauded both international and sub-regional bodies like IOC, and ANOCA.
He congratulated the new executive bureau members and the President-elect Major General Lang Tombong Tamba for the new position.
Commenting on the sports infrastructure initiative project ( SIIP), Mr. Njie said the very real need for sports infrastructure, especially in the peri-urban and rural areas was realised, adding that the GNOC noted the concentration of sports facilities in  Banjul and Bakau, and therefore considered it prudent to embark on the provision of appropriate sporting infrastructure in the provinces.
He stated that the Resource Centre of the GNOC and the office they occupy is part and parcel of the SIIP project. He noted that most of the funds raised were internally generated through fund-raising activities, the assistance of the Plymouth / Banjul Challenge and through generous donations from the IOC.
He said the May Day Sports which is celebrated annually on 1st May had its modest beginning with only 12 companies in 1991. This event, he said, has now blossomed to be a traditional sporting jamboree, registering over 50 participating companies and institutions.
"I am proud to report to congress that this programme has now become the envy of Africa and has been endorsed by the IOC and ANOCA as a suitable mass sports to be emulated by other NOCs in Africa," he concluded.
Read Other Articles In Article (Archive)