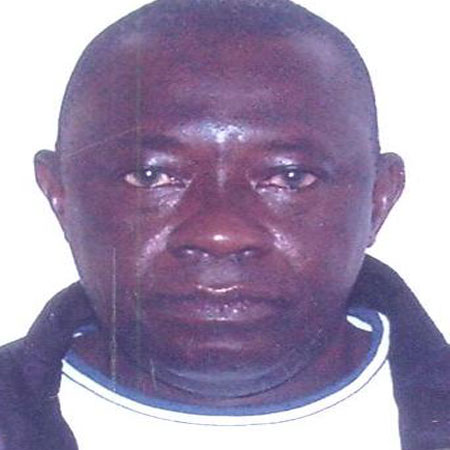 Sheriff Jammeh, a presidential aspirant of the Gambia National Olympic Committee (GNOC), has written to the International Olympic Committee calling for a GNOC fact-finding mission in the country.
The letter, dated May 7, 2013, is addressed to the Director of International Relations of the IOC Pere Miro.
Below is the letter…..
Mr Pere Miro
DIRECTOR
INTERNATIONAL RELATIONS
INTERNATIONAL OLYMPIC COMMITTEE
Sir,
GNOC FACT-FINDING MISSION
We have noted with concern your letter addressed to the incumbent President of the GNOC relating to the ongoing regrettable situation at the once revered GNOC, as acknowledged by the IOC, by his Excellency Chevalier Jacques Rogge in 2005.
The GNOC has unfortunately become reviled since 2009 to date, which led to court action in The Gambia, most likely to be followed by filing our case before the Court of Arbitration for Sports, and a formal complaint before the Ethics Commission of the IOC.
We simply and respectively encourage you, and appeal to your honorable office to send a Fact-finding Mission to The Gambia in order to meet with the GNOC and with all parties to the dispute, and establish the facts once and for all, which we believe is the Road Map on the way forward; otherwise we have no other option but to continue to present our Court action locally and internationally for the sake of Justice.
It's a travesty of Justice that you continue to listen and acknowledge the position of only one side with the veiled treat of suspension. It's a common saying that there are two sides to a story, and one side to the truth.
Please field a mission to urgently come and establish the facts and the truth. We note that you had deployed fact-finding Missions to Ghana and Nigeria during the last Olympic quadrennial, and those crises were resolved, due in large measure to your on-the-ground intervention. You are also currently engaging the Sports and Olympic authorities of India to resolve their current dispute.
Please sir, do the same for us in The Gambia; our colleagues in the GNOC have gone further by inviting other Sports Associations, calling them to another Extraordinary General Assembly meeting, slated for the 27th of May 2013, without formally including us, which is clear violation of the terms and conditions of reconciliation that you have mentioned in your letter addressed to the incumbent President of the GNOC.
We look forward to your usual sense of fair play in conformity with the fundamental values and virtues of Olympism.
Best Regards, Mr Sheriff Jammeh PRESIDENT, LAWN TENNIS ASSOCIATION, (FOR AND ON BEHALF OF THE TRUTH-SEEKING NATIONAL ASSOCIATIONS OF THE GAMBIA)
Cc: ANOCA
NATIONAL ASSOCIATIONS
Read Other Articles In Article (Archive)