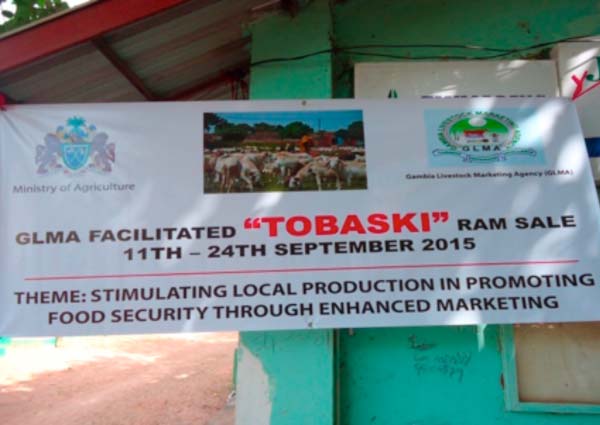 The Gambia Livestock Marketing Agency (GLMA), in collaboration with the Livestock and Horticultural Development Project (LHDP), is facilitating this year'S Tobaski ram sale at Abuko.
The theme for this year's ram sale is: "Stimulating local production in promoting food security through enhanced marketing".
Speaking to The Point reporter at the exercise, GLMA Director of Technical and Field Services, Ebrima Cham, underscored the significance attached to the ram sale.
He explained that the annual "Tobaski" ram sale was initiated in 2011 by three institutions of the Ministry of Agriculture, namely The Gambia Livestock Marketing Agency (GLMA), the Livestock and Horticulture Development Project (LHDP), and PROGEBE Gambia.
This year, he noted, the sale is organised and managed by GLMA in collaboration with the LHDP, to enhance the marketing of small ruminants to encourage local production with the ultimate aim of reducing the country's dependence on importation.
According to him, the strong belief in the GLMA and LHDP collaboration is that local production of small ruminants could be encouraged through enhanced marketing, particularly during a period, such as Tobaski, of high demand for sheep and goat.
Cham said further that livestock producers and dealers, as well as buyers, all stand to benefit as the event is meant to create a market for the producers and dealers and at the same time increase buyer's access to a wide array of marketable and affordable rams on sale.
He said the LHDP supported groups, as well as other producers and dealers within and out of the country are taking part in the event.
"The event is in line with GLMA's operational mandate to facilitate, promote and regulate the marketing of livestock in the country with the active participation of Gambians in the marketing chain," he added.
He thanked the Deputy Minister of Agriculture and his team for facilitating the organisation and staging of the sale.
Read Other Articles In Article (Archive)