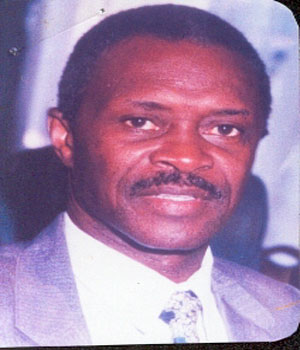 "From Jerusalem to Calvary", a new book written by George Gomez, was launched on 20 November 2010 at the Kairaba Beach Hotel.
This was the first interfaith launching of a book that brought together religious leaders from Islam and Christianity in the country under one roof to witness the occasion.
"This was a manifestation of the good interfaith dialogue, understanding and tolerance we have in this country, made possible because of the President's advocacy for peace and guarantee of the freedom of worship," Mr Gomez said.
"This tolerance and respect for each other's religion has contributed tremendously to the peace in this country, and it is hoped that a lot of countries can learn from The Gambia."
The interfaith launching of the book will be the first of many programmes to be organised between the youths of all the religions in The Gambia, the author said, adding that discussions are already taking place to determine what next can be organised as an interfaith activity.
At the launching, Imam Tafsir Gaye spoke about Jesus in the Quran and how Mary was approached by the angel Gabriel, who was sent by the Almighty Allah to look for the holiest woman to be the mother of Jesus. He quoted many verses in the Quran, which were translated in English by Alhagie Edou Taal.
Other religious leaders, such as a representative of Bishop Ellison, delivered statements on the occasion.
Bishop Johnson of the Anglican Church gave a review of the book, whilst Bishop Stephen gave the final prayer and blessing to wrap up the ceremony.
Read Other Articles In Article (Archive)