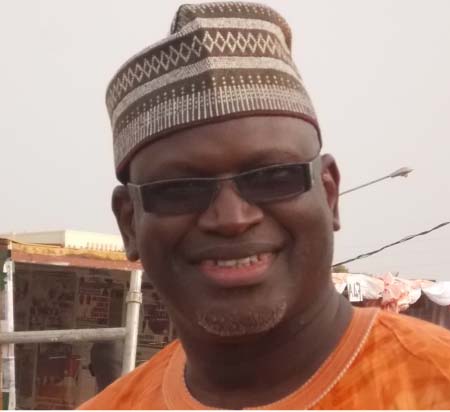 The Gambia Chamber of Commerce and Industry (GCCI) yesterday launched a membership committee at its office in Bijilo.
The launching of the committee would give its members the opportunity to meet with GCCI members in April of each year to discuss challenges and constraints faced by the committee and see how to help them overcome those obstacles.
The members of the committee are as follows: Papa Muhammed Leigh of Africell and Board Director (Chairman of the committee), Michelle Jarra of Solmic Catering (Vice chair), Marian Njie of West Coast Radio (member), Adebayo Surakatu of S.A.G Enterprise (member), Fatou Senghore of Fatima Trading Enterprise (member), Njundu Badjie of GIEPA (member), Beatrice A. Mboge, GCCI Director of Corporate Service (member), and Amie Cham-Saidy, assistant Corporate representative at GCCI (member).
GCCI Director of Corporate Service and Membership, Beatrice A. Mboge, in her statement, described the day as important for them, saying they have good reasons for identifying April, which is in the second quarter of the year.
They always look at new ways of serving their members, she said, adding that the initiative would as well help them to look for ideas for members.
They should have member-to-member relationship when they deal with each other, she urged GCCI members, saying they intended to make the initiative an annual event.
Papa Muhammed Leigh, Chairman of the Membership Committee, in launching the committee, said their goal is to take up the concerns of GCCI members and help to address them.
"We want to help you develop your businesses," he remarked, saying they are working hard to show the people that "GCCI is here for them".
He called on all economic operators in the country to register their businesses with GCCI, saying the larger they are, the stronger they would be.
They would work on bringing on board economic operators and businesses in the provinces as "they are all part of GCCI", he said, adding: "GCCI is open to all".
Mr Leigh urged GCCI members to be making their payments or membership subscription on time, as the chamber could not be run effectively without adequate funds.
He called on everyone that has an issue with the chamber to come forward, so those issues could be addressed and resolved.
Michelle Jarra, vice chairperson of the membership committee, dilated on how the chamber had added value to her business. She said she had gained a lot of knowledge from programmes and activities of the Chamber over the years.
"This has improved my business a great deal," she added, while pledging to continue working with and promoting GCCI and its members.
Fatoumatta Jah of Lala's Cleansing Service, for her part, said she had been a member of GCCI for a long time and had also benefited a lot from the chamber.
She had met many partners, travelled to different countries thanks to being a member of GCCI, she said, calling on people to help GCCI to do more.
She also called on members to be paying their subscriptions on time to enable the chamber to serve them better.
The only way GCCI could serve members of the private sector better is by registering their businesses, she added.
Jal Yassin Mbaye of Jal's Healthy Food, in her remarks on the occasion, said she received her first award from GCCI in 2006 hence would always appreciate and pray for the Chamber.
From small beginnings she started, she has been going from strength to strength over the years, said Mrs Mbaye.
Registering with GCCI would help business owners to be recognised, as well as give them the opportunity to be able to network with others, she noted.
Fatou Senghore of Fatima Trading, in her intervention, said she did not regret joining GCCI as "it has brought her great exposure".
She also appealed for the Trade Fair to be staged in December, when tourists are usually in the country.
Adebayo Surakatu of S.A.G. Enterprise, who also spoke on the occasion, said he was really impressed with GCCI, adding that there are lots of positive changes thanks to the leadership of the Chief Executive Officer, Mr Alieu Secka.
There has also been a lot of growth, as well as benefit, he pointed out, while calling on the chamber to invite Nigerian business operators in the country to join GCCI.
Kalifa Faal, in his intervention, said he started his business at his home but registering with GCCI became the superhighway for his expansion.
GCCI's Corporate Officer Aji Sally Sanyang, in her vote of thanks, said they are behind members of the chamber and would always try hard to support them.
Read Other Articles In Article (Archive)