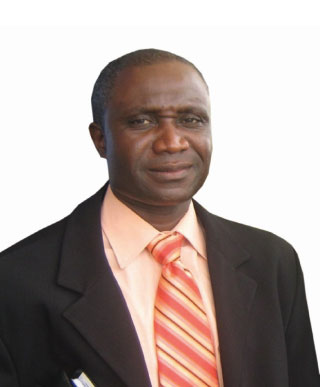 The leader of the opposition Gambia Party for Democracy and Progress (GPDP), Henry Gomez, has ended his post election respite with pronouncements that Gambians should apologize to the opposition for failing to vote massively for them in the 24th November presidential elections, won by incumbent President Yahya Jammeh.
Gomez was responding to recent comments by Omar Jallow alias OJ, leader of the opposition Peoples Progressive Party, who asked the opposition party leaders to apologise to Gambians for what he said was their "failure" and "betrayal of trust" in the 24th November presidential polls.
Speaking in an interview with this reporter, Gomez, who was part of the four opposition parties that formed the United Front, said opposition party leaders are not guilty, and will never be guilty.
Instead, he said, Gambians should apologize to the opposition and their leaders for failing to give their votes to the opposition candidate.
"We are not guilty? Guilty for what, we have done our utmost best to lift the Gambia from where it is; but to our dismay, Gambians boycotted us in our quest to unseat Jammeh after 17 years of rule," he said, adding that Gambians who want change and voted for the opposition are the real Gambians.
"In fact, all those crying and saying that things are hard in this country are the very ones who voted for Jammeh," he said.
"When the going gets tough, these are the people who disappear, but now that the ground is level, they have nothing to say than blame the opposition," Gomez added.
According to the GPDP leader, Gambians have to be proud of them as leaders of opposition parties, rather than expecting an apology from them.
"A lot has happened in the presidential elections that have never happened in The Gambia before, because all the political parties have sat for more than four weeks trying to look for a candidate, but talks collapsed due to individual interests," he stated.
Gomez, who looked confident, told this reporter that hopes are still high for the opposition to regain their lost glory in the parliamentary elections, due in March 2012.
He stated that the fact that independent candidate Hamat Bah backed by three other parties was able to poll 75, 000 votes after 11 days of campaigning was encouraging.
The United Front, he said, came all out to salvage Gambians, after other opposition parties failed to join its bandwagon.
Commenting on the outcome of the November presidential polls, Gomez said the opposition would have won the polls had it all the opportunities that the incumbent have at its disposal, citing the use of state media to the disadvantage of the opposition.
On the upcoming parliamentary elections, Gomez noted that the GPDP will come all out to participate in the elections, with the backing of the United Front.
In his view, a country without an opposition cannot enjoy meaningful development because, as he put it, development is not only about infrastructure, but also about human beings and their welfare.
Read Other Articles In Article (Archive)