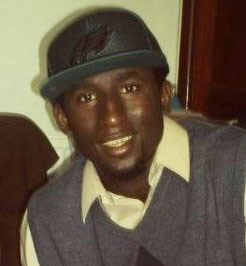 Gambian number one golfer Fakebba Drammeh who spent six months holiday in The Gambia and achieved laurels in his name recently returned to the UK.
Undeniably The Gambia's most outstanding golfer, Fakebba Drammeh, who had his last interview with Pointsport before leaving for the UK said, "I am extremely delighted for winning the AGO Golf Championship and it is indeed one of the greatest achievements in my golf career."
During his stay in Banjul, Drammeh who underwent a series of international golf championships, including the United States went ahead to claim all the titles at the expense of his opponents.
The latest being the Africa Golf Organisation Competition held in Dakar, where Drammeh's outstanding performances show him stroke passed his opponents during a two weeks golf championship, which also brought together a total of 29 professional golfers across Africa.
He was rewarded for his magnificent performance after he received a giant AGO trophy with an amount of 1million CFA as the champion of the competition.
"Winning such a high-profile golf trophy at the expense of some of the finest golfers across Africa is one of the biggest achievements for me and I am very excited to have won the title," Drammeh added.
Drammeh who continued dominating golf in The Gambia, it could also be noted was the winner of four big golf championships, such as Africell, Banjul Kenya Airways as well as Aziz Dieye sponsored golf championship in Dakar.
He attributed his success in the game to international experience having participated in a series of high-profile golf competitions abroad.
He spent 13 years as a professional golfer and started his golf career as a caddy before graduating to become an amateur golfer.
Drammeh, who also took time to advise his fellow golfers back home to redouble their efforts in order to excel to the highest standards broke his way into a professional level some 13 years ago.
He has since represented the country in a series of high-profile golf championships, such as in the United States, United Kingdom, Ivory Coast, and Scotland, among other countries with some fantastic achievements to remember.
Read Other Articles In Article (Archive)