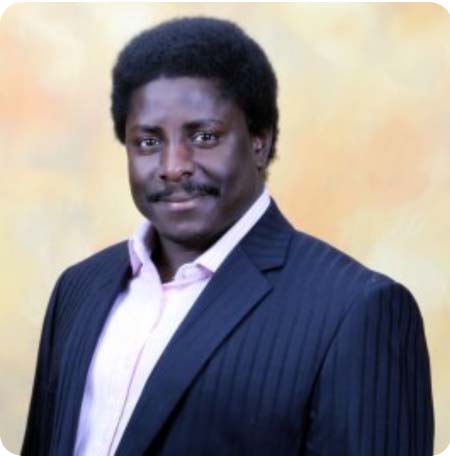 Gambian UK-based Islamic Scholar from Jarra Sutukung in Jarra East District of the Lower River has published a 255-page book in the UK entitled 'Marriage and Society'.
Alhagie Yaya Sillah says the research work and writing of the book took him 6 years 5 months.
Speaking to The Point Newspaper about his new book in an interview at his Kotu West residence with this reporter, author Alhagie Yaya Sillah, who has resided in Birmingham, the UK, for about 14 years, said he was inspired to write the book because of the frequent issues or problems he has witnessed between couples in the UK.
"Because of my 14-year experience in solving marriage problems in the UK and other parts of the world, coupled with my profession as a marabout, and also giving advice to marriage couples, I believe that I have a positive influence on the lives of my customers as a marabout, which prompted me to write this book," Sillah said.
He also said that as a spiritual counselor in the UK for 14 years, he has been able to touch the lives of people, which is why customers recommended his services; thus he would continue to offer his assistance to those in need.
Alhagie Yahya Sillah says the book has seven chapters, targeting the young people about the importance of marriage, friendship, migration, how to live in society, education, future generations and the history of Jakah.He briefly explained the importance of each of the chapters, saying marriage is the most important social contract one can ever enter into, while friendship is given high premium among human beings, as the Almighty Allah himself referred to his Prophet Ibrahim as his friend and calls also His followers his friends. On migration, Sillah stated that travelling to find a better life has been part of human nature since the beginning of mankind.
Regarding how to live in society, he said Prophet Lugman counseled one of his sons about how to behave in life and in society, while on education, he mentioned that education transforms life.
On future generations, Sillah added that young people of today are the elders of tomorrow and the next generation of people who would take leading roles and responsibilities in the world. On Jakah, he said this is a nation of people without a country.
According to Sillah, he is hopeful and confident that his book would benefit many of its esteemed readers, both Muslims and non-Muslims, in and outside The Gambia, stating that his references in the book came from the Holy Quran and Hadith.
"The success of my new book is largely based on my own personal experience, research and opinion, and having written this book means I am fulfilling the command of the Almighty Allah and his Prophet, because all the stories mentioned in the book are true stories," Sillah said, adding: "This is why I decided to reach out to my intended audience by writing this book."
He said he was inspired by Dr Muhammad Abdul Bari, the current secretary general of the Muslim Council of Britain and Chairman of East London Mosque and London Muslim Centre, who has written a book entitled: 'Marriage and Family Building in Islam'.
"Presently 30 copies of my new book are already in the country (The Gambia) from the UK," he said, adding that the quantity could be increased to even a million as demand for the book increases.
Read Other Articles In Article (Archive)