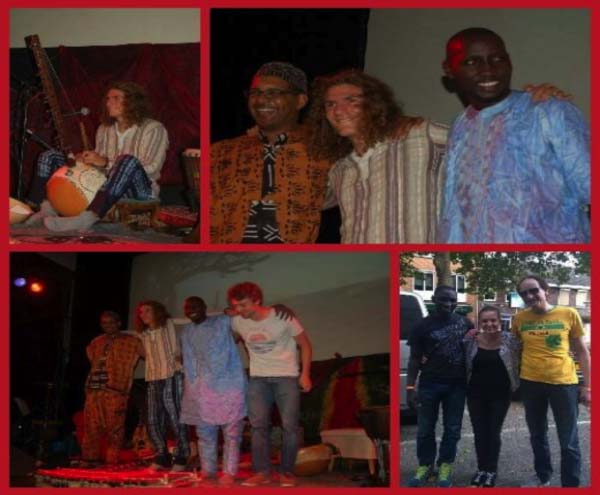 Gambian traditional musicians have collaborated with Sudanese traditional musicians in an album entitled "Kabeng" meaning "meeting together".
"Kabeng" album comprises eight tracks, and features artistes like Tatanding Jobarteh, Pabobo Jobarteh, Dembo Jobarteh, Dawda Camara, Kebba Suso, Karamo Kuyateh, Musa Pierra, Bai Jobarteh and Mohamad Badawi, a Sudanese national.
It was produced by Afro-Beat Studio in Brikama.
Mohamad Badawi, an instrumentalist and brainchild of the project, said the aim of the project is to discover Gambian traditional music by collaborating with African traditional musicians.
"African traditional artistes need to come together and collaborate by bringing freedom and unity into our music," he said.
"We will promote this album in Germany by inviting all artistes who were featured in it to perform in festivals, as there is need for more exposure for the cultural fun in the songs' melodies, which I would like to be exposing in a wider world," the Germany-based instrumentalist said.
The video will be shot in The Gambia, as the project is not only about creating a CD, but creating a strong link between Gambian traditional music and Sudanese music and bring these to the world.
"I would like to thank Lucas, a German national, who is learning Gambian traditional music with the Jobarteh Kunda family, and who introduced me to The Gambia to come and embark on such a wonderful experience," he said.
Dembo Cora Jobarteh, an artiste, said: "We hope this partnership will go a long way in enhancing more cultural exchanges between the two African nations."
He said there is need for Gambians to cherish traditional music, and thanked all artistes' producers who have contributed immensely towards the success of the project. 
Read Other Articles In Article (Archive)