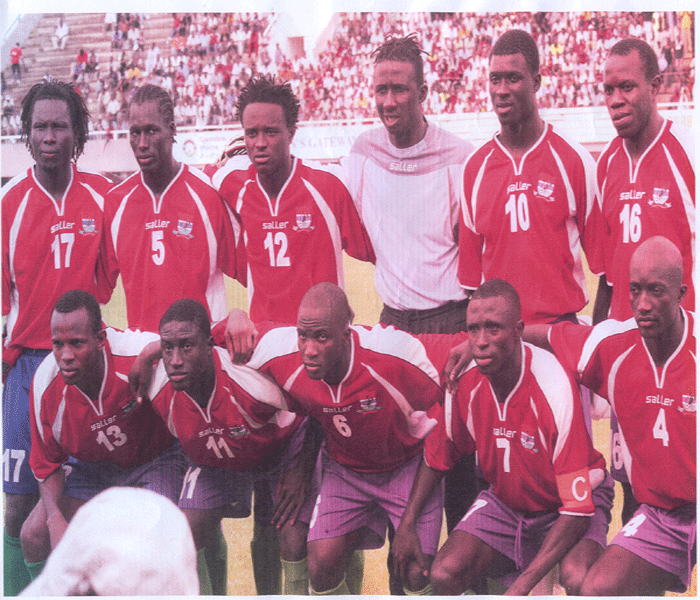 The Gambia will afterall enter the 2015 African Nations Cup qualifiers through the preliminaries, according to a release from the Confederation of African Football, CAF, outlining the qualifying process for the tournament which is to take place in Morocco.
The Gambia would be among 30 nations playing to decide on seven countries, which will advance to the group stages.
The other 21 nations of the 51 nations have been given byes into the group stage. A ranking system based on the past three Nations Cups and 2014 World Cup qualifying determined the 21 nations, which qualified automatically for the group phase.
The 28 nations will then be split into seven groups, with the top two in each pool and the best third-placed country qualifying for the finals along with hosts Morocco.
According to CAF, the preliminary rounds of the qualifying process will be played between May and August, with the final phase taking place from 5 September until 26 November.
The draw has been moved once again, and will now take place on 27 April in Cairo, Egypt, and not in Morocco as previously announced.
Entering through preliminaries could have farreaching implications for national associations, because failure to cross it could mean many years of lack of competitive engagement for the national team.
The Point yesterday contacted Buba Star Janneh, the GFF spokesman, who said: "We are disappointed that we could not make it to the group stages automatically, but all the same our objective remains to do all what is required properly in facing the qualifiers''.
Meanwhile, the CAF executive committee also announced that six countries are bidding to host the 2019 Nations Cup, and three for the 2021 edition.
Algeria, Cameroon, Ivory Coast, Guinea, DR Congo, and Zambia all submitted dossiers for 2019.
The official candidates for the 2021 edition are Algeria, Ivory Coast and Guinea.
Libya will still host the 2017 finals having swapped with South Africa, which held the event in 2013.
The CAF executive committee will decide the hosts for the two tournaments at its meeting in September 2014.
Find out the nations in the two categories below:
• Automatically qualified for group stages:
• Nigeria, Ghana, Ivory Coast, Zambia, Burkina Faso, Mali, Tunisia, Algeria, Angola, Cape Verde, Togo, Egypt, South Africa, Cameroon, DR Congo, Ethiopia, Gabon, Niger, Guinea, Senegal, Sudan
• Teams in preliminary qualifiers:
• Libya, Equatorial Guinea, Botswana, Malawi, Uganda, Mozambique, Benin, Sierra Leone, Congo, CAR, Zimbabwe, Kenya, Liberia, Gambia, Rwanda, Tanzania, Namibia, Burundi, Lesotho, Guinea Bissau, Madagascar, Chad, Sao Tome, Seychelles, Comoros, Mauritius, Swaziland, Eritrea, Mauritania, South Sudan
Read Other Articles In Article (Archive)