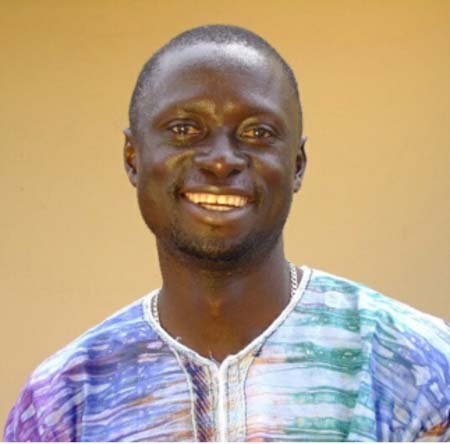 The Gambia Press Union, in collaboration with the Red Dolphins and Life Guard Association, the Sports Journalists Association of The Gambia and the Gambia Swimming Association, will Friday, 19 August 2016 launch a one-month swim project dubbed 'Swim for Life'.

A press release sent to Pointsports by Sang Mendy said the project aims to train 25 children aged 8-16 years on how to swim with the hope of saving Gambian children from the risks of drowning in sea.
"It is absolutely crucial that Gambian children know how to swim at a young age because there is water all around us and teaching them how to swim is essential to their safety," the release states.
It says further: "Swimming is an ideal sport for the well-being of one's body in the long-run. Aside from weight loss, introducing your child to swimming early on will promote a healthy life. Once he or she learns to swim, they may hope in a pool or in the sea at any point in their life without risk. Also if your child knows how to swim at a young age, this skill will forever be with them."
Not only does this project aim to save children from drowning in the sea while enjoying themselves, the project also aim to develop professional swimmers for The Gambia for major competitions in years to come hence the catch phrase: "Catch Them Young".
The month-long project aims at training many more Gambian children following the successful completion of this pilot project, the release also said.
Trained coaches from The Gambia Swimming Association and the Red Dolphins and Life Guard Association members will provide training to the lucky ones to be trained in this Swim for Life pilot project, according to the release.
Below is the schedule providing the training days and time to be conducted at the Friendship Hostel Swimming Pool:
Week Days Time
Week 1 Fri: 19th, Sat: 20th, Sun: 21st Fri: 4-6pm, Sat & Sun: 11-1pm
Week 2 Fri: 26th, Sat: 27th, Sun: 28th Fri: 4-6pm, Sat & Sun: 11-1pm
Week 3 Fri: 2nd, Sat: 3rd, Sun: 4th Fri: 4-6pm, Sat & Sun: 11-1pm
Week 4 Fri: 9th, Sat: 10th, Sun: 11th Fri: 4-6pm, Sat & Sun: 11-1pm
Interested parents can pick a form at Africell with Musa Ceesay on 7750073 or call 9289568/2156363/7698464 for just D10.
Read Other Articles In Article (Archive)