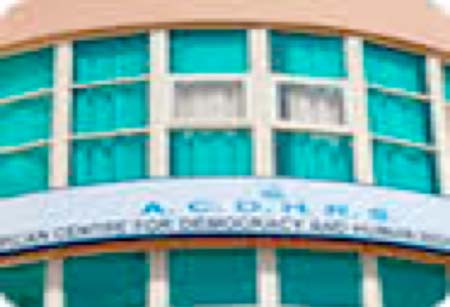 Civil Society Organizations from Africa and beyond will convene at the Paradise Suites Hotel in Senegambia on 6 April to take part in the Forum on the Participation of NGOs in the 58th Ordinary Session of the African Commission on Human and Peoples' Rights and the 32nd African Human Rights Book Fair to discuss the current human rights and democracy challenges in Africa.
The forum, organised and hosted by the African Centre for Democracy and Human Rights Studies - the Secretariat of the NGOs Forum and the Forum Steering Committee, will be officially opened by the Gambian Attorney General and Minister of Justice.
The forum provides an important platform for stakeholders to address challenges, exchange views and explore practical approaches and experiences with the objective of fostering cooperation among and between NGOs as well as with the African Commission and States and other stakeholders in promoting and protecting human rights in Africa.
Discussions will focus on the general human rights situation in Africa as the African Union has declared the year 2016 as "African Year of Human Rights with a special focus on the Rights of Women".
The forum will also discuss reports assessing the human rights situation in Mali, Namibia and South Africa, whose State reports will be reviewed by the African Commission at the 58th Session of the African Commission in fulfillment of Article 62 of the African Charter on Human and Peoples' Rights.
The 32nd African Human Rights Book Fair will run concurrently with the Forum, with the objective of giving human rights NGOs the opportunity to share their publications, working tools and other materials with other NGOs, and to promote networking on the continent and beyond.
At the end of the three-day deliberations, recommendations emanating from the sessions will be forwarded to the African Commission for its consideration during the 58th Ordinary Session, which is also scheduled to take place at the Kairaba Beach Hotel from 6 to 20 April 2016.
Read Other Articles In Article (Archive)